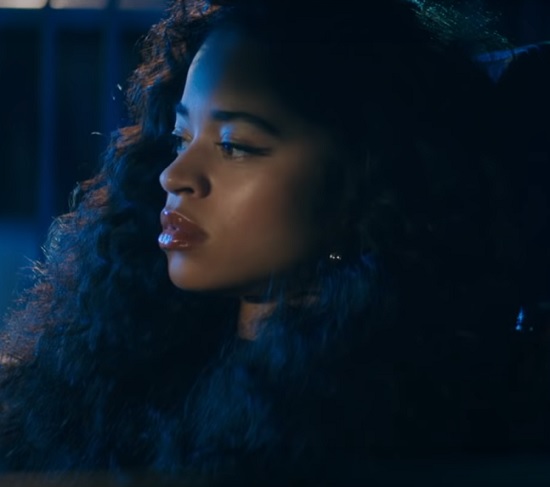 Ella Mai is riding high on the charts and representing for R&B something lovely as she prepares her upcoming debut album. Her monster hit "Boo'd Up" catapulted her into the Top 10 of Billboard's Hot 100 and its follow-up "Trip" is threatening to break into the top 20 any moment now. It might get the push to break on through to the other side now that the British singer has finally dropped the track's long-awaited video.
Ella captures the mood for the DJ Mustard-produced track in the clip. We see her lounging at the crib, vibin' out in the car and rolling dolo at the basketball court as she cycles through a few alluring looks as the song plays. Many of the settings are either dimly lit or nighttime shots with echoes of blue and purple adding to the video's palette. The colors echo the reflective tone of the song's lyrics, which focus on her regret for trippin' on her bae without luggage. Seeing as Ella's the only person featured in the video, it seems that maybe she's framing this as a musical apology after driving her boo away. The many moody, longing looks she shoots at the camera throughout the clip's four-minute runtime seem to support this theory.
Despite the moody feel of the clip, things are on the upswing for our girl Ella Mai. She's nominated for Favorite Female Artist — Soul/R&B and Favorite Song — Soul/R&B for "Boo'd Up" at this year's American Music Awards. She's also one of the many artists joining Bruno Mars on the final leg of his 24K Magic World Tour next month. Go 'head, Ella! Check out the artist on the rise in the video for "Trip" below.