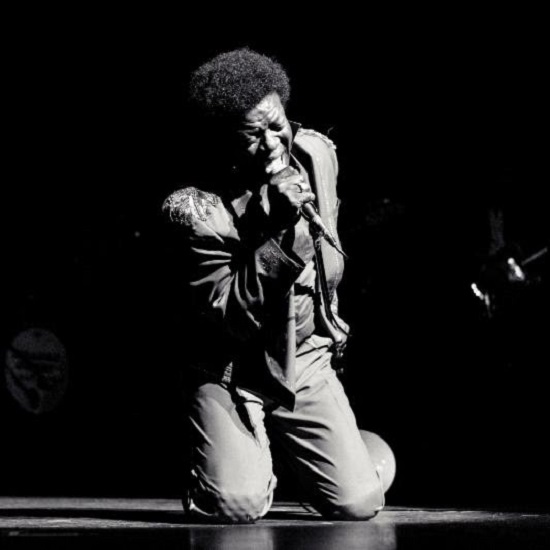 Charles Bradley started his music career later than most – releasing his debut album via Daptone Records in 2011 at the age of 62. Though he was a relative newcomer by industry standards, his indomitable spirit, guttural wail and dynamic stage show made him seem like a legend. So when this man dubbed the "Screaming Eagle of Soul" passed away last September, it was a terrible loss.
Considering the brevity of his professional carrier, it's quite impressive that he released three critically-acclaimed albums. Now, a posthumous release titled Black Velvet is allowing him to grace our playlists once again. Daptone imprint Dunham Records will release his fourth and final album on November 9th, a fitting tribute during the month where he would've celebrated his 70th birthday.
Chronologically, Black Velvet is a collection that spans Mr. Bradley's entire career, but it's not an anthology. Instead, the project will feature 10 songs – never before included on any album – that Charles and his producer/co-writer and friend Tommy "TNT" Brenneck created in the studio over their decade-long partnership. Lead single "I Feel A Change" is a fiery, bluesy ballad about love on the rocks. Brenneck provides some background on the studio process, stating, "Horns and organ were recorded later adding a haunting beauty to the otherwise a cappella intro. The lyrics are 100% Charles. Personal yet abstract. Directly from the heart....Sadly Charles never got to hear the finished version of this beautiful song."
The song's release is accompanied by a music video that serves as an intimate portrait of sorts. Directed by Jeff Broadway and Cory Bailey, the footage does an awesome job of capturing the essence of the late singer. His stage persona, his charismatic sway with the audience, his humble gratitude towards fans and his passion for his craft are on full display. One particularly heartwarming moment is a scene where he and labelmate Sharon Jones share an embrace on stage. It's a sad reminder that cancer stole two incredible performers who gave us their all and inspired us to never give up on our dreams.
Listen to "I Feel A Change" (featuring the talented Menahan Street Band) and watch the moving visuals below. An instant download of the track is available when you pre-order Black Velvet. To learn more about Charles Bradley's remarkable rise from poverty to fame, check out the award-winning documentary Charles Bradley: Soul of America.
- Advertisement -