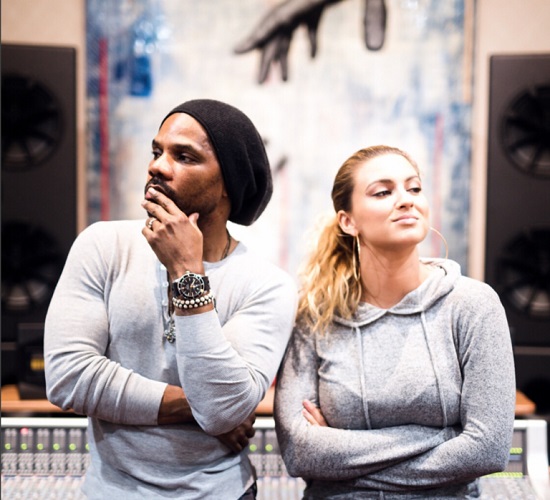 With her humble disposition, sunny smile and elastic vocal range, Tori Kelly easily stands out from many of her contemporaries. The gifted singer-songwriter blew us away with her 2015 debut Unbreakable Smile, and the world has been eagerly awaiting her next project ever since. Given the length of time that has elapsed, we expected she'd be dropping something fairly soon. What we didn't expect, however, was for her to elevate our playlists to a higher realm. That's right, her upcoming album, Hiding Place, is a worship-filled collection of songs entirely produced by modern gospel's crown prince, Kirk Franklin.
In retrospect, maybe we should've seen this coming. A little over a year ago, Tori touched our hearts with a moving feature on Lecrae's "I'll Find You." Then earlier this year, she joined forces with The Hamiltones for a stirring Stellar Awards performance of "Help Us To Love," a song written by Franklin. It was during this time while working with Kirk that one song turned into a whole project. While he penned half of the songs on his own, the remaining tunes were a collaborative effort.
Kelly says working with the gospel titan was "a dream come true" and he has nothing but praise for her as well, stating, "A lot of artists out there will rely on Auto-Tune or studio tricks, but there's no button you can push for emotion, and there's no button for skill. Tori is excellent in everything she does, because she's a real, pure artist." He refers to Hiding Place as "hope pop," but after hearing the dynamic, soulful lead single "Never Alone," we're thinking it should be classified as full-on "gospel."
When describing the inspiration behind her genre-crossing set, Tori says, "I want them to know that, no matter what they're going through, there's a God who loves them so much and so unconditionally, and there's always a reason to feel hope. That's what I really believe in, and I want everyone out there to hear my heart." As if this wasn't already reason to shout, she revealed an even bigger surprise via social media stating that the inspirational collection is "a special album i want to share with you guys before my next project."
Sounds like Tori has a double-blessing in store for her fans. In the meantime, stream "Never Alone" below and watch as Tori and Kirk take us to church, literally, with an amazing live rendition of the song. You can pre-order Hiding Place ahead of its September 14th premiere. In addition to Kirk Franklin and The Hamiltones (on "Help Us To Love"), Lecrae and Jonathan McReynolds will also appear on the album.
- Advertisement -