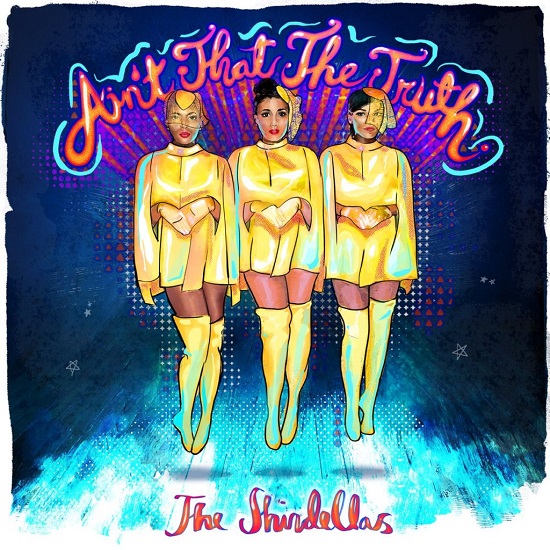 The Shindellas have spent the past couple of years refining their harmonies and perfecting their vintage style. With guidance from multi-GRAMMY nominated songwriting-production team Louis York, the retro R&B trio has been learning the ropes of the music biz while getting some major exposure. After backing head Weirdos Chuck Harmony and Claude Kelly on tracks like "No Regrets" and "What Does Christmas Mean?", the ladies finally released their debut single "Reconsider" earlier this summer. The track challenged listeners to reclaim their time and recognize their worth. Know better, do better (shout-out to Molly on Insecure).
Now, Stacy Johnson, Tamara Williams and Kasi Jones are using their vocal magic to deliver more sound advice on "Ain't That the Truth." It's no wonder The Shindellas have been dubbed "The Truth-Tellers," because they are clearly on a mission to help ladies level up in life and in love. The sassy, oldie-but-goodie groove is a hip-shaking, finger-wagging, thought-provoking truth bomb that promotes self-love and empowerment. Their snatched harmony helps lyrics like, "He ain't gonna love you if YOU don't really love you," and, "So while you're working on that body, don't forget about your soul," leave a lasting impression.
Scroll down to stream and shimmy along to The Shindellas' latest jam, then head to your favorite digital retailer to download the track for your personal collection. We're not sure how much longer we'll have to wait for a project from these ladies, but let's hope it's real soon. In the meantime, check out their electrifying live performance backing Louis York on "No Regrets" below and follow them on Twitter and Instagram.