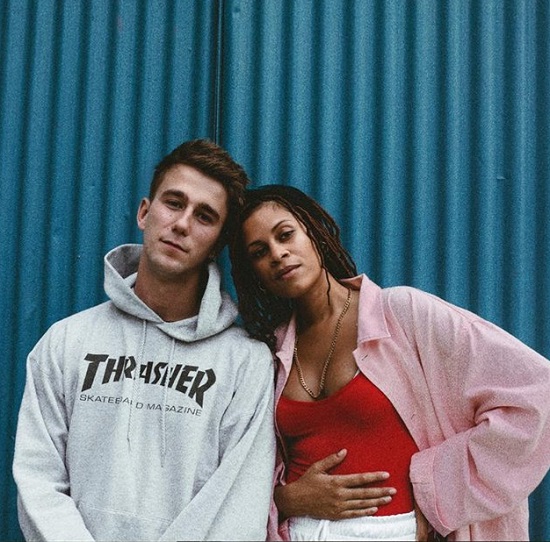 Earlier this year, multi-hyphenate musician SG Lewis dropped his EP Dusk, a short and sweet collection that featured six disco-inspired tracks made to groove to. Now that we're well into the hottest part of the year, however, SG is turning up the heat with his upcoming EP Dark. The EP, part of a trilogy he's calling Dusk, Dark, Dawn, is said to feature a more techno sound and he gives us our first preview with the set's lead single "Hurting."
"Hurting" features AlunaGeorge — specifically singer Aluna Francis — on vocal duties while SG plays in the dark. The sound here is much more electronic, with a strutting electro-bass acting as the backbone and all kinds of synths providing the melody and the counterpoint. Meanwhile, the percussion dials up the song's danceability, with a shuffling groove not unlike a good deal of EDM taking this to the dance floor. Meanwhile, Aluna's vocal goes through its own set of changes. At times we get its more natural tones while other places in the song distort it to robotic proportions. The distortion underscores the lyrics, which describe a lustful longing that's so bad it hurts. We're sure everyone can relate to that part.
Though he hasn't specified when we can expect Dark to arrive, we're pretty sure that SG Lewis will be dropping it soon. In the meantime, you can listen to "Hurting" below.