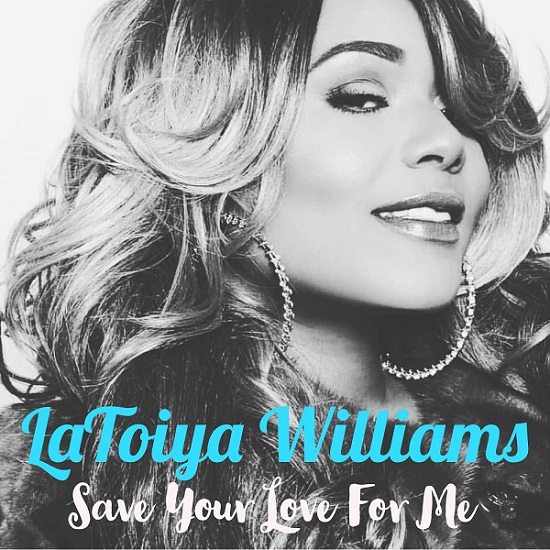 After going a while without hearing from LaToiya Williams, it seems like we can't get enough. Good thing she's got plenty to give us. The songstress is readying her upcoming album Blue Rose, which she introduced with the arrival of lead single "Vintage Love." She served us up soul and a bit of funk with that cut and now, for the second listen from the album, she's showing off her jazz chops with her take on the timeless standard "Save Your Love For Me."
Latoiya's version of the song is as lush and lovely as the covers that came before it. The arrangement is kept simple, with just strings and keys leading the way. The uncomplicated production allows us to appreciate the color and beauty of LaToiya's vocal. The slight rasp of her voice adds a smokiness not present in other versions. Her interpretation therefore smolders with a passion and love that radiates throughout the track's three-and-a-half minutes. You might even say that it earns its place among the best interpretations of the song, which includes the 1961 version by Nancy Wilson and Cannonball Adderley.
She's been a little coy about when we can expect Blue Rose, but we're more than happy to listen to the lovely vocal stylings of LaToiya Williams on this standard all day long. Join us when you press play below.