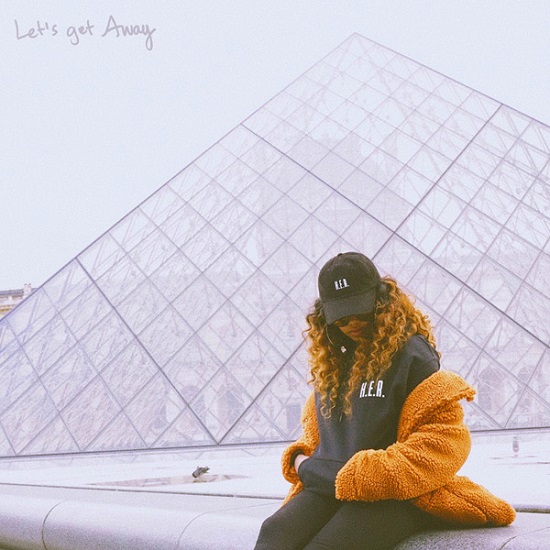 The big summer vacation surge is ending, but luckily you don't have to hop on a plane to take your next trip. H.E.R.'s got you covered with her chilled-out new single "Let's Get Away." The songstress, whose star is steadily rising after multiple TV and festival appearances in recent months, crafts a dreamy escape on the new track that's sure to coax all the lovers out there to slip away with their boo and get some quality time in.
The song begins with the singer listing the many places she'd like to go with her boo over a soulful sample and a rolling drum rhythm. "It's just you and me / Go to Italy / Or we could go to France / They'll see us holdin' hands," she sings in the first verse before listing other locales where she'd love to be loving on her bae. But just in case he's not getting the hint, H.E.R. turns to Queen Of Soul Aretha Franklin herself, interpolating the bridge of the legend's 1972 hit "Day Dreaming" as she beckons him to go on a getaway with her. Being that many are looking to H.E.R. as the possible future of R&B, it's good to know that she not only has the musical talent to carry the torch but also has the grace to honor those that came before her.
H.E.R. recently released her surprise EP I Used To Know Her: The Prelude. Seeing as "Let's Get Away" didn't appear on that release, we're assuming that this is just her way of paying homage to Aretha. However, since she has a rumored new album on the horizon, who knows where this jam could end up. Chill out with bae and listen to "Let's Get Away" below.