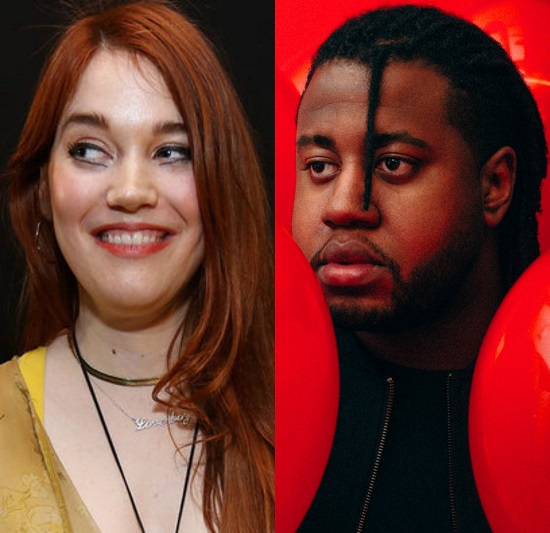 We're only two episodes into season 3 of HBO's Insecure but there is already one character that steals the show every time: the soundtrack. Though we've been stanning for the show's musical direction for a minute now, this season has really been knocking it out the park in terms of spotlighting some of the best and brightest music has to offer. While there have been some songs that we've already heard before — like Ravyn Lenae's "Sticky," which kicked things off in the season premiere — there are a couple of gems that are hot off the presses such as "Easy" from Anna Wise and Xavier Omar, which debuted during last week's episode.
Produced by Raphael Saadiq, who also serves as the show's musical supervisor, the ethereal sparseness gives Wise and Omar's voices the space to spread out. It walks the fine line between sensual and haunting thanks to the Sonnymoon frontwoman's airy and delicate delivery. That dichotomy plays out in the song's lyrics as the two ponder a relationship that is both chaotic and comforting, a perfect match for the big question mark that is the relationship status between Issa and Daniel.
Fans have the show's creator and lead actress Issa Rae for the song's creation. She shared some insight into the creation via her Twitter page, revealing that she asked the show's music supervisor Kier Lehman to make it happen after Saadiq produced a snippet to be featured as a track Daniel is working on in the episode. "Raphael Saadiq made Daniel's beat and I loved it so much I asked if [Kier] could make it a song. He got Xavier Omar & Anna Wise to make this song! Love it," she tweeted. Based on how much we love this collaboration, it's safe to say that Issa has an ear for musical greatness. Take it for a spin to hear what had fans clamoring for more last week.