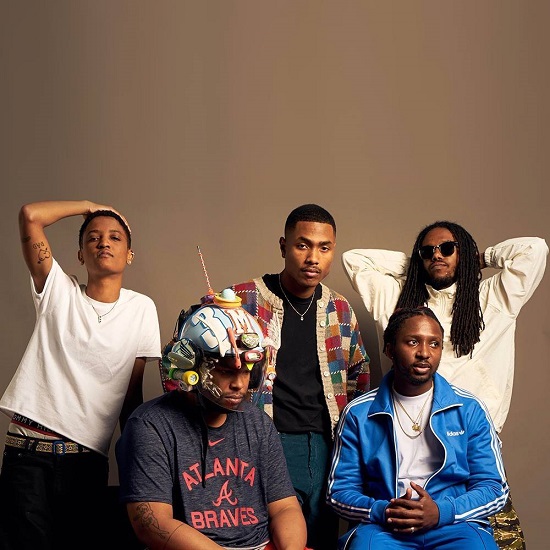 The Internet has been rocking our blocks with two hot singles, "Roll (Burbank Funk)" and "Come Over," ahead of their upcoming album Hive Mind. With just over a week to go before the drop, though, the collective decided to hit us off with yet another jam from the project in the form of latest release "La Di Da." Does it live up to the standard set by what we've already heard?
Short answer: yes. The quintet has never been shy of making us move with an unexpected groove and "La Di Da" lives up to their reputations. Syncopated drums set up the rhythm of the funky cut while liquid synth chords and what sounds like echoes of guitar provide the song's laid-back vibe. Meanwhile, Syd and Steve Lacy trade off vocal duties. Based on the lyrics, they're just looking to chill and get their swerve on, but a few busybodies are attempting to kill their vibe. "Why you so worried 'bout me," Syd sings at one point on the track before Steve slides in with one of the smoothest — and shadiest — curves of the year. "I just came to dance / Wanna move / I can't with you / Say la di da, la di da," he sings. "Said I'm tryna dance / Catch a groove / But not with you / La di da, la di da."
With summer party season upon us, we foresee "La Di Da" and its chill vibe becoming a staple on the scene — especially for those of us who want to preserve our respective vibes while keeping the party going. Check out the tune below and look for The Internet's Hive Mind to drop next Friday, July 20th.