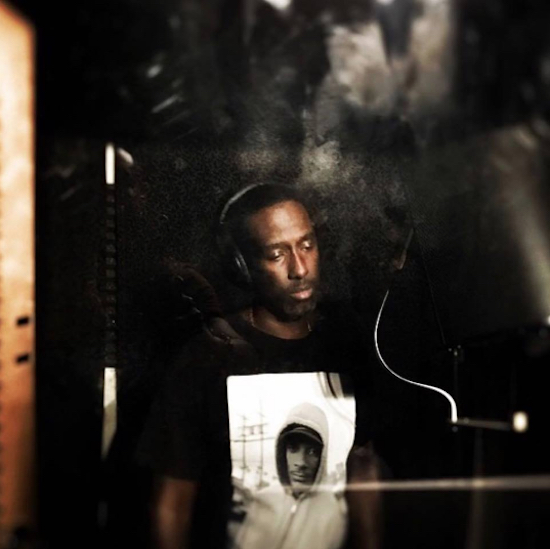 After finding success alongside his Boyz II Men compadres, Shawn Stockman was all set to branch out on his own after recording his first solo album during the late '90s. However, for whatever reason, the album never saw the light of day, and he went on to continue his musical career with the group, in addition to a successful stint as a judge on NBC's The Sing Off, amongst other things. Now he will finally get his to realize his dream of releasing a solo album sometime this year. He gives us a taste of what's to come with the project's first single, "Feelin Lil Som'n."
The midtempo number finds the crooner singing how a special somebody has him wide open and ready to risk it all. According to Stockman, the song draws inspiration from his past material with Boyz II Men, as well as from his wife, and is perfect for creating a vibe. "It's a head bobber while drinking a nice full bodied Bordeaux, a smooth, thoughtful love song and the perfect introduction for what I hope people will want to dive a bit deeper into with me," he says. The song's lyric video takes the guesswork out for listeners, making it easy for everybody to know exactly what he means.
"Feelin Lil Som'n" marks Stockman's first release from SRG Records. Though no definite title or date for the full-length album has been announced, the solo material has been a long time coming. Regardless of the album's release date, Stockman has no plans on turning his back on his group members and promises that they will still be touring and possibly recording new music someday. "I love performing with my guys! I will do that till I can't anymore," he insists. "I think we'll eventually do another record. Till then, I'll be holding it down for the brand I helped build and maintain." Check out the lyric video below and see if the latest offering from Stockman doesn't leave you feelin a lil som'n too.