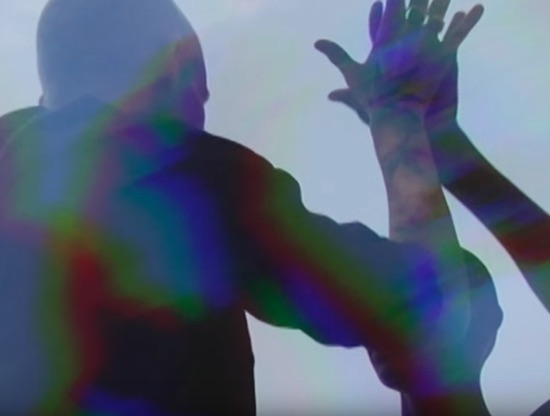 Singer/songwriter/activist Meshell Ndegeocello dropped her 12th studio album, Ventriloquism, this past March. After releasing covers of Prince's "Sometimes It Snows In April" and The Force M.D.'s "Tender Love" and a video for her take on TLC's "Waterfalls" prior to the album's release, promotion for the project has been pretty scarce since. But with summer here and love in the air, the time is right for a new single from Meshell, and she delivers with her rendition of Ralph Tresvant's "Sensitivity" and a music video showing how love wins to mark the conclusion of LGBTQ+ Pride month.
For her spin on the song, Meshell takes a much more folk approach to the traditional R&B classic written by Jimmy Jam and Terry Lewis. The sound bed composed of horns, flutes, drums and cowbell still has the same familiar melody of the original, however. While the original was Ralph's way of talking his way into a girl's heart, Meshell's is more about celebrating love in general.
As for the video, Meshell gives us a warm, happy visual in contrast to the icy epic journey she took us on in the "Waterfalls" clip. Directed by Cass Bird, the video celebrates love in the LGBTQ+ community while watching lovers of all sexual identities, friends, siblings, children, parents and more. No matter who you are or who you love, everyone needs someone sensitive to their needs.
In addition to the aforementioned covers, Meshell Ndegeocello's Ventriloquism features her unique remakes of songs by Janet Jackson, George Clinton, Tina Turner and many others. In addition to paying homage to many greats, the album also pays it forward with a portion of the profits being donated to the American Civil Liberties Union. Currently on tour in support of the album, you can see when and where Meshell will be on her website.