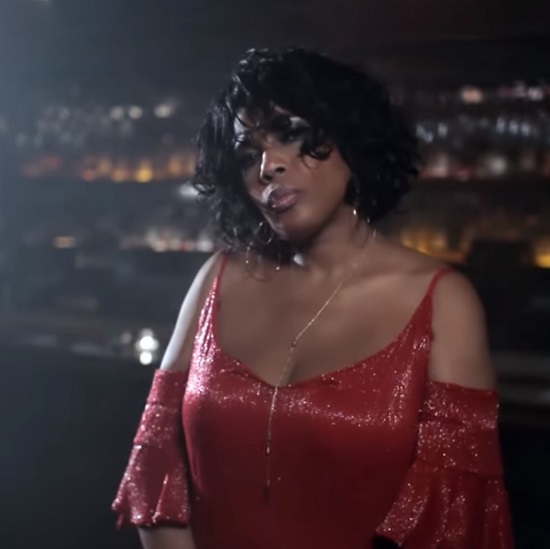 Macy Gray has proven to be quite the chameleon in her almost 20-year career. Spanning the worlds of pop, soul, jazz and even Broadway standards, her distinctive vocals – an endearing blend of quirky nuance, husky depth and unbridled mirth – have yet to be confined by any genre. Not to mention her unique style and varied acting roles, which have been equally entertaining. As she preps audiences for her upcoming tenth album, Ruby, it looks like we'll get to see yet another side of the eccentric singer-songwriter.
Gray has released the project's lead single "Sugar Daddy" along with saucy visuals to match the song's overall theme. The tongue-in-cheek tune, co-written by Meghan Trainor, revels in double entendre. While it's playful, rather than vulgar, you still might wanna think twice before letting the kiddies memorize this one. As Macy coos naughty lyrics like, "I think I need a taste / I've been a good girl" and "Be my, be my Sugar Daddy and provide me with your candy," it's pretty clear that she has lovin' on the brain.
Director Christian Lamb pulls inspiration for the music video from the Diana Ross/Billy Dee Williams classic Lady Sings the Blues (based on Billie Holiday's autobiography). In a clear nod to "The Boss," her son Evan Ross (looking quite dapper, we might add) plays the handsome benefactor to Macy's down-on-her-luck club singer. Decked out in a sparkling red dress (a not-so-subtle nod to her album title), we watch the timid woman blossom and gain confidence as she performs for the finicky crowd.
Describing the album to Billboard, Ms. Gray gushes, "Sonically, it is beautiful. It has all sorts of [fusions]. There are a lot of live instruments. We mixed it with samples. We had a ball. But, it is very different. At the same time, it is excellent ear candy. It is actually very pop. Still, it is gritty and grimy and dirty. [The record] will be super R&B. You know, with my stuff, there is always a jazz element. That is what I grew up on. I can't wait for everybody to hear it. I love it."
Get a taste of Macy Gray's "Sugar Daddy" below, and let us know if you're looking forward to her Ruby release on September 7th. The single is currently available for purchase along with tickets for the European leg of her upcoming tour. Visit her website for tour info and album updates.
- Advertisement -