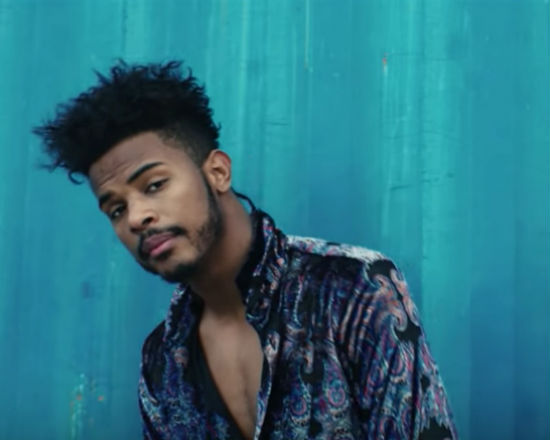 Triple threat heartthrob Trevor Jackson is out to prove that he is much more than a handsome face. Fresh off the release of his LP Rough Drafts, Pt. 1, the Grown-ish star gifts fans with the visual for his latest single "Unpacking." The self-directed video is equal parts drama and eye candy. We catch glimpses of the 21-year-old singing, dancing, playing the guitar and dodging blows as his irate lover makes her feelings known.
The uptempo track fits in perfectly with today's current trap-style wave and tells the tale of a relationship in which the fervor has been replaced with frustration. "The best way to describe the song concept for 'Unpacking' is like running on a treadmill, it gives you something to do, but gets you nowhere," says the Indianapolis native. "Some relationships we get into because it's comfortable not because it's necessarily good for us. It's like you love them, but there is no room for growth and it ends up becoming a stagnant never-ending cycle."
Trevor is keeping himself very busy these days, and is somehow finding time to feed all of his passions. He says, "I was shooting Superfly when I used one of my very few days off to direct two videos in one day. 'Unpacking' is one of the videos from that day, which I ended up editing while I was on tour with Justine Skye." That drive and determination is serving him well, and we are excited to see all that is to come from the multi-talented superstar.
Check out all of Trevor Jackson's skills in action in his video for "Unpacking" below, and stream his LP Rough Drafts, Pt. 1 on the digital platform of your choice. Catch him on Freeform's Grown-ish, which was renewed for a second season and recently nominated for Best Show by the 2018 MTV Movie & TV Awards, and watch as he stars in Sony Pictures' Superfly, the Director X-led reboot of the 1970s classic, which hits theaters June 15th.