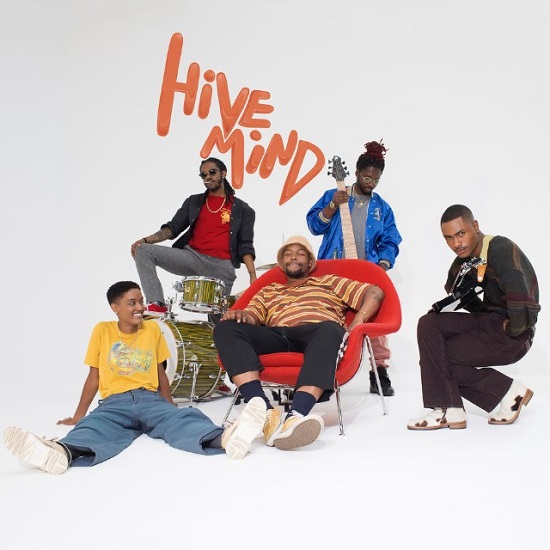 It's been about three years since The Internet blessed us with their last project Ego Death". Since then, we've gotten tours, loosies and a flood of solo projects. While we enjoyed all of that immensely, we've been hankering for a new album from the crew as a whole — which is why we were all abuzz when they returned with their funkdafied new jam "Roll (Burbank Funk). The crew isn't done delivering good news though as they have revealed the cover and tracklist of their upcoming album Hive Mind along with the set's second single, the sultry "Come Over."
"Come Over" finds Syd and the fellas tapping into their sexier side, with romantic guitar over a mid-tempo groove backed by an unintrusive bass line and uncomplicated drums, making this one easy to get lost in. While we wouldn't blame you for getting swept up in the groove of it all, Syd's vocal is there to lead you through the track. She offers breathy compliments and come-ons as sings the praises of a girl that's caught her watching eye. It's all in an effort to get an invite to go back to her place and into her sheets. "Know you wrong / But 'sho you right / Home alone /For the night," she sings. "I can turn you on / With my dirty mind / Say I won't / Worth a try." We also get a special treat to a super-short interlude that's bright and sunny (while a little funny at the same time).
"Come Over" is just a taste of what's to come on The Internet's Hive Mind, which is set to release on July 20th. In addition to the first two singles, 11 other tracks are included. Though the titles seem a bit vague and don't really lend much to how each song will sound, if they're anything along the vibe of what we've heard so far we can pretty much guarantee we're all in.
Check The Internet's newest groove right here and then hop below to get a peek at Hive Mind's tracklist.
The Internet Hive Mind Tracklist
1. Come Together
2. Roll (Burbank Funk)
3. Come Over
4. La Di Da
5. Stay the Night
6. Bravo
7. Mood
8. Next Time/Humble Pie
9. It Gets Better (With Time)
10. Look What U Started
11. Wanna Be
12. Beat Goes On
13. Hold On

- Advertisement -