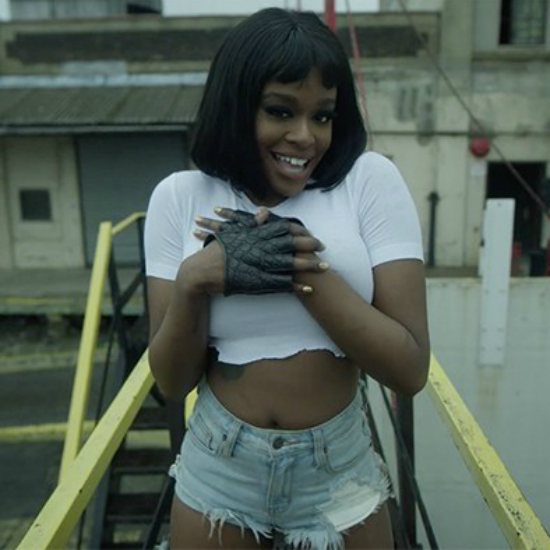 Love her or hate her, most people can't deny Azealia Banks' talent or the fact that her latest single "Anna Wintour" is a bop. Named for the infamous editor of Vogue and fashion icon, the track is an uptempo house jam that dares you not to strut your stuff like you're walking the runway. After giving us a super cute Josie & The Pussycats-inspired lyric video, Ms. Banks is back with a live-action visual.
The video starts with Azealia dancing in an abandoned loft wearing only a cropped white t-shirt and some daisy dukes, giving us a few dance moves as the camera pans in and out. She also gives us a little surprise that we'll coyly describe as Azealia speaking with her chest and not just her keyboard for once. For the second verse, she takes things outside to an industrial factory, strutting her stuff. The clip ends with Banks dancing in front of some vertical blinds as light shines through, creating a sexy silhouette.
The video for "Anna Wintour" isn't a grand spectacle, nor is it as interesting as the lyric video. But Ms. Banks is generally happy to just give us a little two-step in many of her clips and let her music speak for itself — and speak it does. Hit play below and watch the latest visual masterpiece from Azealia Banks.