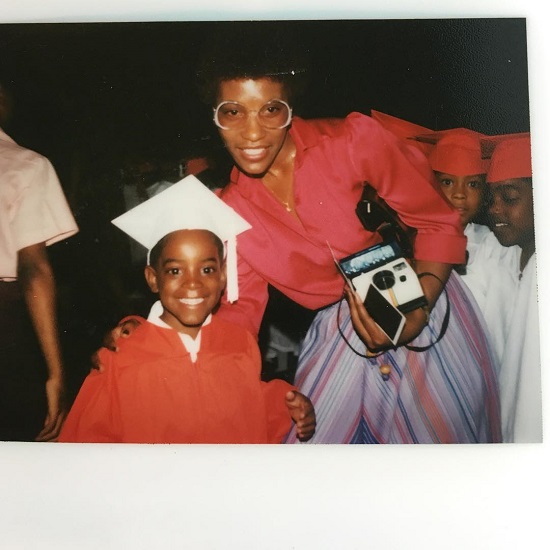 This Mother's Day, while everyone was showering their mothers with love and tokens of appreciation, the world got an unexpected gift from André 3000. The elusive rapper finally joined Instagram over the weekend, finally giving fans a chance to try and slide in his DMs. That's not all, though. He also took the opportunity to bless the world with Look Ma No Hands, a two-song tribute to his dearly departed parents.
"Me & My (To Bury Your Parents)" is the first track and features Dré3K singing about memories of his mom and dad. Backed by the piano stylings of Kevin Kendrick, he delivers fond childhood memories of riding shotgun in the car with them. Each memory expresses his parents' roles in his life and how much happier he was when they were still around. He also shows off an unknown skill as he delivers a bass clarinet solo near the middle of the track. For an encore, he teams up with James Blake tickling the ivories as he gives us more of his skills on the bass clarinet on "Look Ma No Hands." Though most of us never knew that he even started the playing the instrument, he gives it the old college try in honor of his mother and it's quite a touching tribute.
While this is definitely not how we expected to get new music from André 3000, it's a very welcome surprise from the reclusive rap star. Check out the Look Ma No Hands Below and let us know what you think about the resurfacing of your favorite MC's favorite MC.