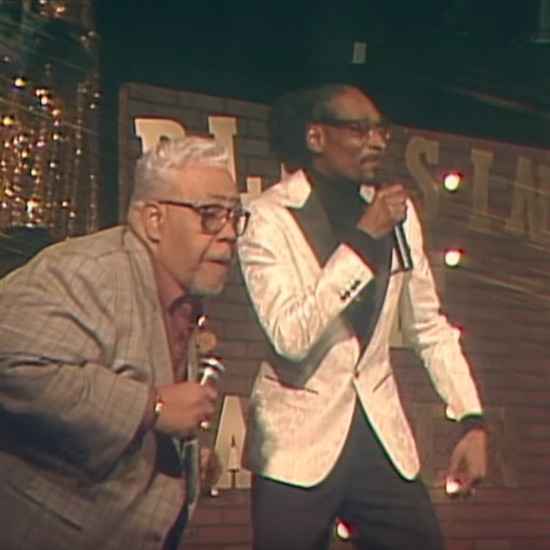 It still kind of shocks us that Snoop Dogg has a gospel album. It's not because of the content of his character, but because it is a 180 from his gangsta persona that debuted in the early 1990s. Also, the quality of the music and the collaborations has us astounded in a very good way. For his latest single, Snoop hooks up with Bishop Rance Allen for "Blessing Me Again." Allen, recognized as an early pioneer of incorporating rock and soul into traditional gospel music, is a natural fit for Snoop Dogg's G-Funk take on church house music.
"Blessing Me Again" is an uptempo, spirit-filled gospel ditty that dares you to stay seated in your pew. Rance Allen and his background singers take care of the chorus, while Snoop lays down some bars about slowing his roll and recognizing the greatness of the God. They deliver their message over a cacophony of organ, strings, drums and bass.
While Snoop might have traded his explicit content for spiritual uplift, he hasn't lost his sense of humor. The concept of the video for "Blessing Me Again" is a gospel-themed '70s telethon. Snoop plays the host, and people call in to get their blessings. Tommy Davidson even stops by, playing the role of Sammy Davis, Jr., and Mike Epps as the Rev. Godfrey Goodfoot to help with the fundraising efforts. 2Pac even calls in. Of course, no telethon is complete without a music performance. Snoop and Rance come through to tear up all five feet of stage to give their viewing audience the blessing they deserve.
"Blessing Me Again" is featured on Snoop Dogg's No. 1 hit gospel album, The Bible of Love. It joins "Words Are Few" featuring B. Slade and "One More Day" featuring Charlie Wilson as our personal requests for the senior choir. While we work on convincing the mothers of the church this ain't the devil's music, take a look at Snoop's latest below.