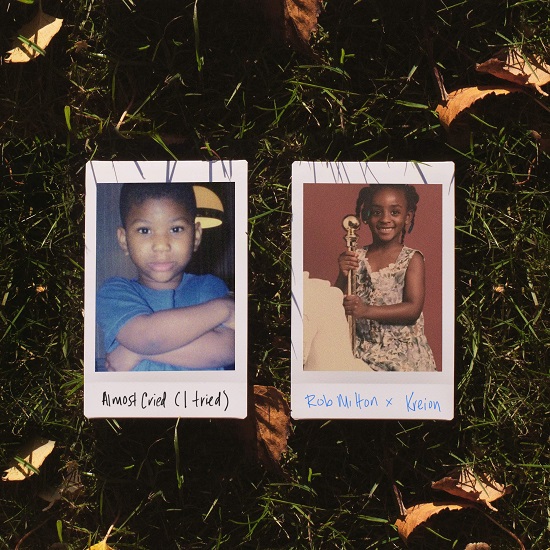 Rob Milton has been feeling himself in 2018, and we're all reaping the benefits. He kicked things off a little early by dropping his single "Thank You" in December, then quickly followed with its remix in January. Now he's leading off the second quarter with the release of yet another single, this time teaming up with singer Kreion for the duet "Almost Cried (I Tried)."
The duet is an emotionally charged number as the two tell their respective sides of a breakup. However, though the feelings are running high, you won't catch them shedding any tears. As the piano-led production sets the mood, Rob opens the track to explain his point of view. "The moment you closed the door / That's when I knew for sure / That things would never be the same," he sings. "I felt like I should be cryin' / If I said I was I'd be lyin'." He then goes on to list some his grievances. Kreion gives her rebuttal on the second verse, singing, "I'm sure you've been hurt before / But so have I / I just rather try to heal a broken heart than to live a lie." While getting super real with each other, they both come together for the chorus as they let each other know that they've almost cried and have both tried, but in the end, they're better off without each other.
With all this music coming from his direction, we have a feeling our boy's got much more in store before year's end. While we wait patiently for more, check out Rob Milton and Kreion giving us their hearts in "Almost Cried (I Tried)" below.