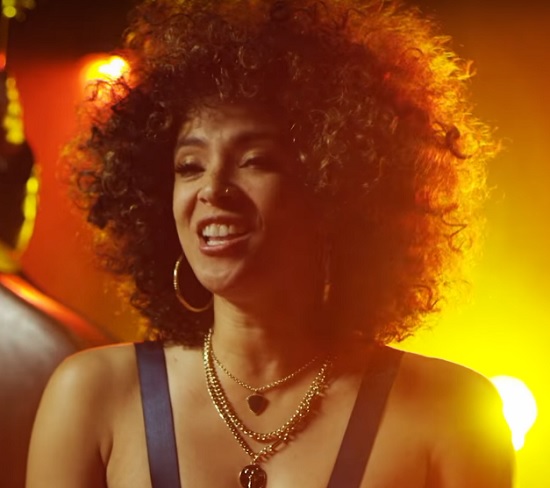 Kandace Springs hasn't been on our radar much since she dropped her debut Soul Eyes. However, it looks like we'll be seeing much more of the singer-songwriter in 2018. The Bounce-Worthy singer is readying a Karriem Riggins-produced sophomore album for later this year. But first, she's dropped her new three-song EP Black Orchid and a video for her cover of The Stylistics' "People Make The World Go 'Round" featured on the set.
Kandace's take on "People Make The World Go 'Round" infuses a modern feel to the '70s soul classic. This is mostly thanks in part to the production, which utilizes drum machine, synths and Rhodes along with bass to recreate the soulful feel of the original. This is reflected in the song's simple visual, which presents her as part of a three-piece band on an otherwise empty stage at a lounge. Warmly lit from behind by golden-hued lights, it helps illuminate the soulful element behind the song's lyrics and message that speaks to the human condition.
Kandace's latest EP doesn't skimp on the soul, as it includes a cover of "The First Time Ever I Saw Your Face" (which is perhaps best remembered for the award-winning version Roberta Flack delivered in 1972) and original track "Black Orchid," which features GRAMMY-winning musician Jesse Harris on guitar. You can get into both the video for "People Make The World Go 'Round" and the full stream of the EP below. As well, Kandace will also be supporting Daryl Hall & John Oates as on their 35-date North American tour with rock band Train. Tickets for the tour, which kicks off in Sacramento, California on May 1st, can be purchased now via LiveNation.