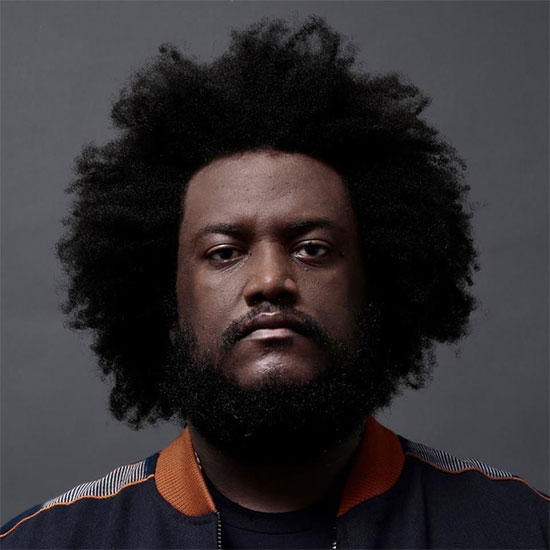 Saxophone gawd Kamasi Washington has announced the upcoming release of a double album entitled Heaven and Earth. As if that news wasn't enough to excite fans all over the world, he teased his devoted following with a taste of what's to come from what is sure to be another extraordinary project. The singles "The Space Travelers Lullaby" and "Fists of Fury" each lead off the Heaven and Earth discs, respectively. As their titles indicate, the former feels like a dreamy, cosmic journey while the latter, Kamasi's take on the theme song of the classic Bruce Lee film, is an intense whirlwind of melody. Over the years, he's proven to be an artist in every sense of the word, so it should come as no surprise that he also dropped two 60-second, seemingly abstract visuals directed by British artist Jenn Nkiru to accompany the tracks. Word on the street is that the videos were inspired by a film set to be released later this year.
Heaven and Earth was recorded in Los Angeles and features Kamasi's Next Step band, as well as members of the insanely talented West Coast Get Down collective including Ronald Bruner Jr., Miles Mosley and Cameron Graves. Thundercat, Terrace Martin, Ryan Porter and Brandon Coleman also appear on the 16-track album, which mostly features music written, composed and arranged by Kamasi himself. He explains, "The Earth side of this album represents the world as I see it outwardly, the world that I am a part of. The Heaven side of this album represents the world as I see it inwardly, the world that is a part of me. Who I am and the choices I make lie somewhere in between." We are excited to take the nearly two-and-a-half-hour musical journey through Kamasi's complex mind and can't wait for the full project to drop on June 22nd.
Give Kamasi Washington's "The Space Travelers Lullaby" and "Fists of Fury" a thorough listen and watch the teaser videos before you peep the full album tracklist below. The epic Heaven and Earth collection is available for pre-order from various digital retailers now. In addition to an appearance at Coachella, Kamasi will kick off his world tour this month. For dates and locations scheduled thus far, visit his website.
Kamasi Washington Heaven and Earth tracklist:
I. EARTH
- Advertisement -
01. Fists of Fury
02. Can You Hear Him
03. Hubtones
04. Connections
05. Tiffakonkae
06. The Invincible Youth
07. Testify
08. One of One
II. HEAVEN
- Advertisement -
09. The Space Travelers Lullaby
10. Vi Lua Vi Sol
11. Street Fighter Mas
12. Song for the Fallen
13. Journey
14. The Psalmnist
15. Show Us the Way
16. Will You Sing
- Advertisement -