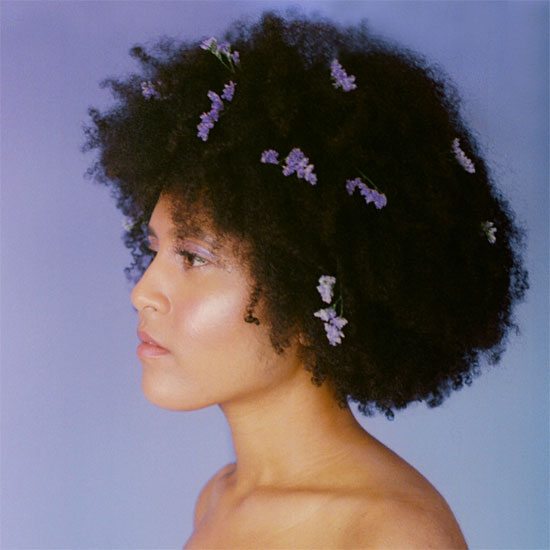 DMV-based singer/songwriter Cecily possesses an enviable soprano and a sharp pen. She puts both to good use on her new single "Pisces," co-written by Diggs Duke and produced by Jason "Brother Spanky" Edwards and John Daise of the group Columbia Nights. All of this talent comes together to create a beautiful piece of music that pulls from the past but looks toward the future.
Although it's currently Pisces season and her birthday was a few days ago, Cecily's song isn't an ode to the zodiac sign or her special day. Instead, "Pisces" details her personal journey to finding inner-strength and self-acceptance inspired by a trip to Ghana last year. While there, she had a spiritual awakening as she swam under a waterfall. "It was late summer. I felt smooth stones on the soles of my feet and a cool mist on my skin. I slid my toes into the fresh water of Wli Falls and swam towards the raging cascade," Cecily shared with us about her inspiration behind the song. "Six months later I wrote 'Pisces' about my spiritual connection to water."
That spiritual connection is felt in "Pisces." The song begins with the sound of waves crashing onto a shore as the instruments fade in. Atop a soothing sound bed of percussion, flute, bass, guitar and violin, Cecily's voice washes over the listener like a cool breeze. She flaunts her range on "Pisces" with a honeyed soprano reminiscent of the great Minnie Riperton. Cecily has a vocal style all her own, however, and continues to draw you in with her positive, introspective lyrics. "There's a river in me / And it pushes my feet / In uncertain forward motion / There's an ocean in me / And it won't let me sink / But it's drawing me out / Wash away my self-doubt," she confidently sings.
Dive into SoulBounce's exclusive world premiere of Cecily's "Pisces" right now before its official release date tomorrow, Friday, March 9th. The song is currently available for purchase on Bandcamp. Keep it locked on SoulBounce for more details on Cecily's upcoming album, Songs of Love & Freedom, which will be released on Friday, May 4th. Continue to get caught up in the rapture of Cecily by following her on social media on Facebook, Twitter and Instagram.