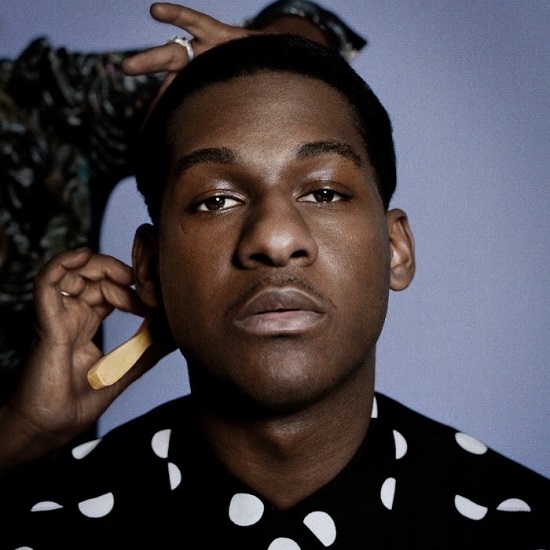 It's been three years since Leon Bridges blew us away with his undeniable talent and artistic commitment to vintage soul. Coming Home was a helluva debut and made the Bounce-Worthy Texan a household name. So we're pretty excited to hear that he'll be dropping his sophomore release Good Thing in the near future. Thankfully, we don't have to wait to get a taste of what the singer/songwriter has in store. He recently premiered new music from the upcoming project, and it's definitely not what we expected.
First up is "Bet Ain't Worth the Hand," an old-school basement party slow jam that displays his growth as an artist and a man. We've heard Mr. Bridges spit game before on tracks like "Brown Skin Girl" and breakout hit "Smooth Sailin'," but this is different from the debonair suaveness woven throughout his prior work. Our boy sounds downright sexy, alternating between aching falsetto and passionate modal tones. Accentuated by vibraphone, twangy guitar and sweeping strings, this Usher-like breakup song has us feeling some kinda way.
In complete contrast to "Bet" (or anything else we've heard from him for that matter) is the freestyling soul of "Bad Bad News." Leon sounds great and clearly had fun with this one. It feels as if he and his boys rolled up in a party like The Whispers/Zo!/Eric Roberson/Phonte and all eyes are on them. Percussion sets the tone with strut-like swagger while a jazzy Fender Rhodes saunters up and down the infectious groove. Some may argue that it strays too far from his signature sound – as this is the most "modern" sounding tune we've heard from him yet – but we ain't mad at all.
Good Thing is slated for a May 4th release, but you can preview "Bet Ain't Worth the Hand" and "Bad Bad News" below. Purchase both tracks separately or simply pre-order the album for instant downloads. While we wait for more news on the album, visit Leon Bridges' website for his current tour schedule or get updates via his social media links.
- Advertisement -