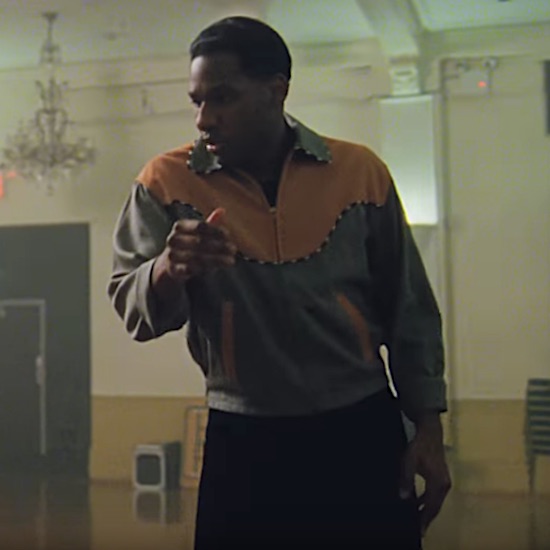 Leon Bridges' sophomore album, Good Thing, is on the horizon with a May 4th release date scheduled. He's already gotten us open for this new project with two singles, "Bet Ain't Worth the Hand" and "Bad Bad News," giving us a sneak peek at the growth of his sound. Leon continues his evolution in the visual department as well with the music video for the funky good time that is "Bad Bad News."
Director Natalie Rae is behind the camera that follows plus-size model/writer Paloma Elsesser through the gritty streets of New York City with a twist. We first see Paloma on a subway platform waiting for the train. She's minding her business and looking fierce in her red trench coat when she hears someone whistle at her. Perturbed by the street harassment, she turns around and walks in the direction of the whistle. While she's strutting through the station, we see Bridges strut into a session with his band already at play. The music drops in, and it's almost as if she can hear it because she stops in her tracks and starts moving to the beat. We soon see that her movements mimic Leon's as he circles the room and grooves to his band's playing. Bridges is actually dictating her moves as she exits the train station, on a mission to find the man who whistled at her. We get to see a few slick dance steps from Leon and Paloma's interpretation of them while she is in hot pursuit. After walking/dancing all over the city, she finally catches up to the guy and deals with him in a surprising way.
It's cool to see Leon Bridges get down, get funky and get loose in the "Bad Bad News" video. The song's undeniable swing makes us want to get up and cut a rug, too. We're looking forward to what other surprises he has in store on his new collection. You can pre-order Leon Bridges' Good Thing from a number of digital retailers now.