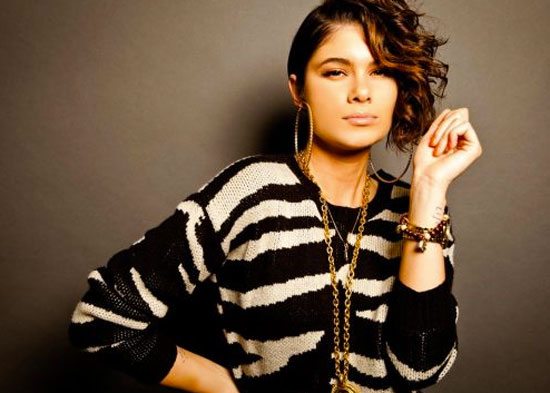 Leah LaBelle passed away on January 31st, and she continues to be mourned by family, friends and fans. Many who worked with the singer during her brief career are especially shook and continue to sing her praises and remind people of how dope she was. LaBelle not only left an indelible impression on them, but she left behind a treasure's chest of unreleased material. Shortly after her death, Jermaine Dupri unearthed a song that he produced for her entitled "Scumbag." Now, producer Bryan-Michael Cox follows suit with a song that he worked with Leah on named "Stereo" that was heretofore unreleased.
We got a hint of Leah LaBelle's soulful voice during her stint on American Idol and on her official singles "Sexify" and "Lolita," but on "Stereo" LaBelle's soul pours through the speakers on the slinky, '90s R&B-style slow jam. "I got what you need, boy / And you're all I want / Sit back on relax / Let me turn you on," Leah entices her man on the pre-chorus before making her intentions crystal clear. "On like a radio / Love you in stereo / From left to right, baby / Boy, let me turn you on / On like a DJ / Playing your favorite song / Love you the way you want / Just let me turn you on." Had this song been released, there's no doubt that it would have been a bonafide hit. It checks off all of the boxes sonically and lyrically. Alas, it never saw the light of day until recently when Cox did some early spring cleaning. "I was randomly going through some of my drives and found a collection of songs that I produced with Leah. My heart is still very heavy, so I thought I'd share this one with you guys. Enjoy," Bryan-Michael shared on the song's SoundCloud description. BMC telling us to enjoy this song is an understatement. "Stereo" is straight fire.
It's extremely unfortunate that it took Leah LaBelle's passing to hear all this good music that she recorded when she was alive that's currently sitting in vaults, on computers and otherwise forgotten. Thank you to Jermaine Dupri, Bryan-Michael Cox and others who are keeping her memory – and music – alive.