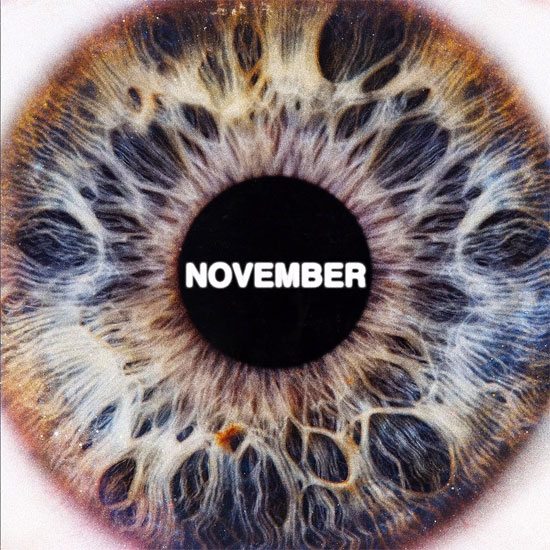 After teasing his eager following with a few singles, a music video and two trailers, Top Dawg Entertainment's SiR has finally released his debut major label album, November. The project features stellar production from DJ Khalil, Saxon, DK The Punisher, MNDSGN and Rascal and follows his previous releases Seven Sundays, Her and Her Too. Though his signature sound continues to come all the way through loud and clear, the singer/songwriter/producer shows his versatility and scoffs at those to try hold him within the confines of one genre.
Our voyage through the mind of Inglewood's finest is narrated by a Siri-type navigator named "K." The journey is laced with relationship drama, some regret, a bit of savagery and the ups and downs of achieving success. Tracks like the previously released "Something Foreign" and "D'Evils" tackle the inner conflicts that sometimes come along with certain levels of fame. While "Never Home" unapologetically speaks to sacrifices that must be made and the impact his lifestyle can have on relationships, he treads back into the more sentimental territory we first came to love him for with the remaining tracks on the album. On "War" and "Dreaming of Me," rather than chalking it all up to the game, he seems more motivated to put in work to maintain his romantic relationship while juggling the demands of his dreams. However, the solemn track "Better" is nestled in-between the two, seemingly symbolic of the peaks and valleys of love. Over a sonically heavy and dragging track, his voice is full of regret as he sings, "She just wanted to love me, but I wouldn't let her / Now she don't want me, 'cause someone is treatin' her better." Still, the album ends on a '70s-tinged high note with ""Summer in November," as he makes it through "winter" and he and his lover seem to have found their sweet spot. It's all quite a soothing ride, covering a range of themes and emotions. The album is pleasing to those that crave the mellow bop of trap soul, as well those who prefer to zone out to more laid-back R&B grooves.
Buckle up and embark on a melodic journey with SiR and give November a listen. And don't be surprised if you immediately want to listen again and again. SiR and TDE have done it again. Be sure to catch him when he blows through your city on Miguel's The War And Leisure Tour starting in February.
SiR November [Amazon][iTunes][Google Play]