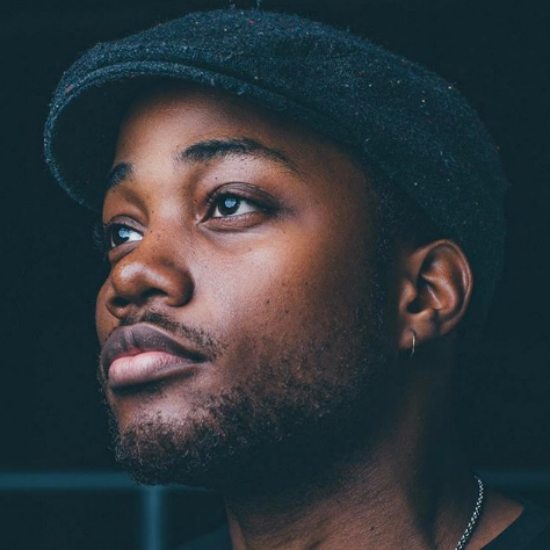 While most people associate Leon Thomas with his role on HBO's Insecure playing Issa Rae's f**k buddy neighbor Eddie, he's way more than just someone's side piece. In addition to his lengthy acting resume, which includes roles in the film Detroit, on Broadway and on kid shows like Victorious, he's also a GRAMMY Award-winning producer who's worked with Ariana Grande, Toni Braxton, Chris Brown, Syd and more as part of the production group The Rascals. Now Thomas is ready to show us the full range of his musical talents with his new single "Favorite" featuring rapper Buddy.
"'Favorite' is a song about my journey in being exclusive with the girl of my dreams," Thomas shared about the track. "Every intoxicating encounter leaves me wanting more." That statement is made plain when Leon sings, "Give me more of that good good/ Every night, every night on your doorstep / Trying to hit a lick, trying to get a fix." Buddy goes further into the addiction metaphors sharing, "You're my favorite type of drug and I've been overdosing." The midtempo thump on the synth-heavy, piano-laden track is a great backdrop for sharing all of their sweet nothings.
We gotta give it up to Leon Thomas. "Favorite" is a bop, and he sounds pretty good singing it. The song is the first track from the multi-talented artist's upcoming untitled EP due out sometime this year. Hit play below and let us know if "Favorite" makes into your rotation or ho-tation.