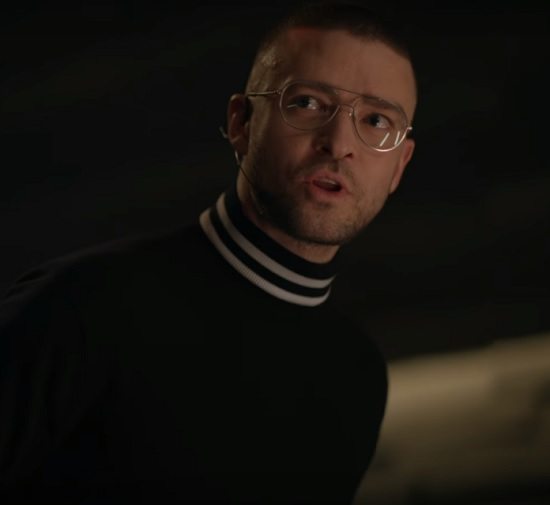 So, you're boy Justin Timberlake is apparently back and folks seem to be happy about that. He rolled out all the fanfare this week, including a self-serving trailer for the album — which he's titled Man Of The Woods — in which he tries to portray himself as getting back to his roots while music that's completely unlike his swagger-jacked R&B sound of yore plays in the background. Now, he's giving us the first listen to the sound he's going for with the new single "Filthy" and its Mark Romanek-directed video.
"Filthy" definitely shirks the naturalistic vibe of his puff piece album trailer. Instead of the acoustic strains of guitar and piano, we're instead given the buzzy synths and computer blips of the track's co-producers Timbaland and Danja. As usual, they cook up a nice little groove for JT that's enough to get your head-nodding along to its "SexyBack"-meets-"Sledgehammer" swing. Apparently, JT was also feeling the production's Peter Gabriel-isms, as he does his best impression of the '80s star (while also channeling a bit of Talking Heads frontman David Byrne) on the track while "borrowing" snippets of black culture (surprise, surprise) to bolster his sound. "Haters gonna say it's fake / It's so real," he begins before launching into a, well, filthy diatribe about the freak-nasty things he'd like to do to his lady (sample: "What you gonna do with all this meat / Cooking up a mean servin'") while also paraphrasing a lyric from Snoop Dogg's "Gin and Juice." He apparently got some lyrical help from James Fauntleroy and Larrance Dopson, but there's little of their finesse to hear here.
Video-wise, Romanek delivers an interesting concept, with Timberlake taking on a Steve Jobs-like persona to introduce a humanoid robot in 2028 Kuala Lumpur. While the creation is the star of the show, it's JT who's running it as the robot mimics the moves he's doing behind the scenes. This allows him to not only show off the machine's uncanny ability to move just as fluidly as people do but also showcase him aping the moves of the black legends who came before him. However, the connection between man and machine may be a bit too seamless, as by video's end it seems that Justin's been uploaded into the matrix.
People are already calling this next level — because apparently, he can't do anything that's not visionary (even if he's just retreading things that were done 30-plus years ago) — but Justin Timberlake's latest leaves us a bit underwhelmed. Maybe there'll be something more to like when Man Of The Woods arrives on February 2nd. Tell us what you think about Justin's "Filthy" when you press play below.
- Advertisement -