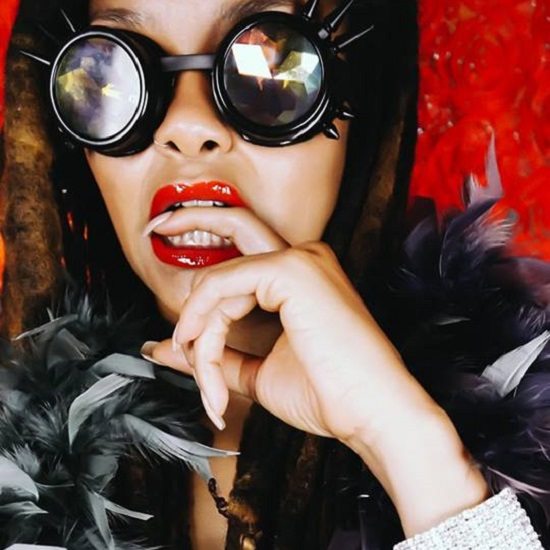 We heard you been looking for Joi, well here she go! It's been nearly 25 years since the world first learned of the singer/songwriter's unique, genre-exploding style of R&B, yet whenever her name is mentioned or she deigns to grace us with her otherworldly presence, it's always a spectacle. Perhaps that's why her newest single is appropriately titled "Stare At Me."
Joi once again fuses multiple genres on the single, combining the in-your-face brashness of rock with funk and R&B (and even throwing in specks of industrial, gospel and some jazz just because she can). Meanwhile, the song's lyrics speak to the moment of time we're in while also acknowledging that Ms. Gilliam is, herself, a sight to behold. "['Stare At Me'] speaks on having your thoughts hijacked," Joi told Okayplayer about the track. "It's about the deep desire to be seen and want to be on someone's mind because of this social media and digital obsession we have." That sentiment is evident in the song's opening verse. "Handheld seduction hijacking my point of view," she sings, critiquing our social media-obsessed culture while also pointing the finger at herself. "Everybody's watching / Checking for minutiae / And I wish I cared less / Lord, I wanna be on your mind," she follows up.
One listen to "Stare At Me" will definitely have Joi and her upcoming project, S.I.R. Rebekah Holylove, on your mind. The album is set to drop this spring and can be exclusively pre-ordered on her website (where you can also pick up a copy of the single). Give "Stare At Me" a spin below and prepare yourselves for what's sure to be a dynamic new era for this trailblazing talent.