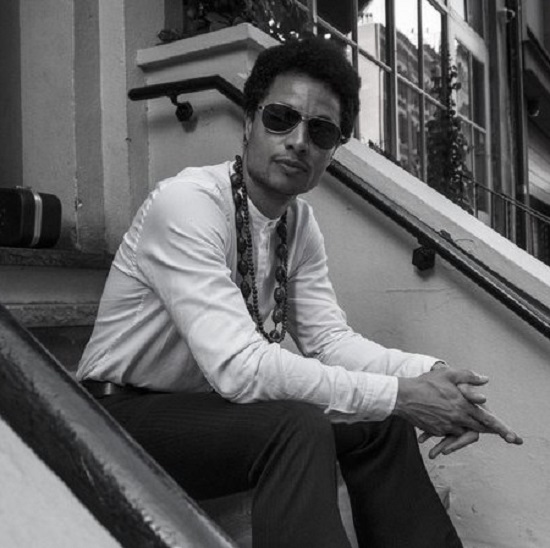 Here at SoulBounce, we have been longtime fans of José James' eclectic talent. With projects ranging from jazz-flecked No Beginning, No End to trap-soul swag on Love in a Time of Madness, his music choices are anything but predictable. He's a risk-taker. And when you pair that kind of confidence with his genre-adaptive vocal skills, dynamic things are bound to happen. So when he recently announced his plans for Bill Withers tribute project, we were immediately intrigued.
Critically-acclaimed interpretations of John Coltrane and Billie Holiday show that James has had favorable success honoring the music of iconic artists. But this particular homage is shaping up to be his most ambitious tribute project to date. In celebration of music legend's 80th birthday next year, James will embark on the Lean On Me: José James Celebrates Bill Withers Tour. The two-year trek (vetted by Mr. Withers himself) begins on January 11th at the NYC Winter Jazzfest. After visiting select U.S. cities, the tour will eventually make its way around the world.
While on tour for the past few years, the concept developed organically as James realized that he was making more and more room for Withers' music in his live sets. What started out as an infusion of "Sunshine" into his own "Trouble" soon swelled into an almost 30-minute medley that José says "people would just go crazy for." He expounds on the popularity, saying, "It's the power of performance: you can make those songs come alive again and people feel it in a way they can't on a record."
As he tackles the Withers songbook, James will be backed by a virtuosic band of musicians specifically handpicked for this challenge: Sullivan Fortner (keys), Brad Allen Williams (guitar), Ben Williams (bass) and Nate Smith (drums). If you're worried that you won't get to see this incredible quintet perform live, don't fret, they've got you covered. A full-length Lean On Me: José James Celebrates Bill Withers LP is also in the works with plans for a 2018 release.
Aside from the fact that this is just flat-out great music, Bill Withers' influence goes deeper than that. "His songs reflect a love for community and unification," says James. "His music respects elders, values mentors, and explores male vulnerability. What better way to bring light to the world while challenging the racist, fascist and sexist status quo?"
Get a taste of what's to come by watching José James' electrifying and raw performance of the Bill Withers classic "Better Off Dead" below. Dates and tickets U.S. leg of the Lean On Me: José James Celebrates Bill Withers Tour are currently available via the website. For updates on the album release, connect with the singer via Facebook and Twitter.
- Advertisement -