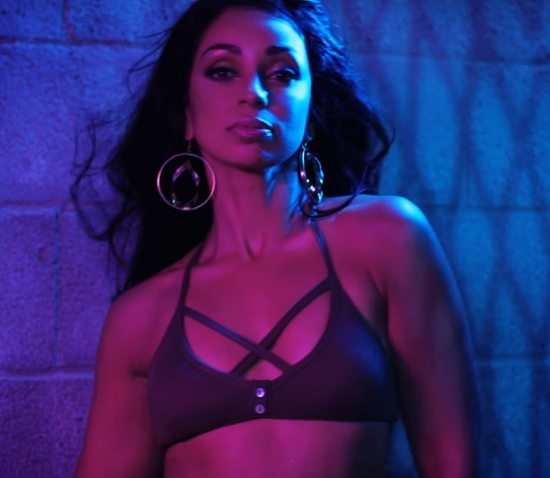 Oh my, Mya! It's Libra season and Mya is celebrating her birthday today by dropping off the steamy video for her track "Ready For Whatever." The "All About Me" singer has always had a way of tantalizing audiences ever since her debut single. However, this might be the hottest we've ever seen her. She makes it hot and keeps it sexy in the video for her latest single and we can't keep our eyes off the screen.
The dimly lit clip features birthday girl Mya in clingy, sexy fashions as she dances and writhes to the tune of the sultry bedroom banger. But she doesn't just give us the same old bump and grind, this is Mya after all. We get both scenes of Miss Mya dancing solo and with a partner, with her moves definitely made to get everyone who watches under the collar. As the clip progresses, we also get to see a few extra scenes, including her getting flirty in a club setting and even her making a pair of skates and short shorts look like the most seductive thing ever. But don't worry, she might be teasing and pleasing for the camera, but she doesn't push things to raunchy levels. Instead, she serves just enough sensuality and sex appeal to make us want to hit replay.
"I always enjoy giving on significant dates for me," Mya said in a statement about the video. "10/10 is my born day, so rather than expecting to receive 'things,' I prefer to give to those that give me LIFE! 'Ready For Whatever' video just another sweet treat of many to come for my family of supporters to enjoy."
Well, we surely thank you for the gift, Mya! Check out the visuals for "Ready For Whatever" below.