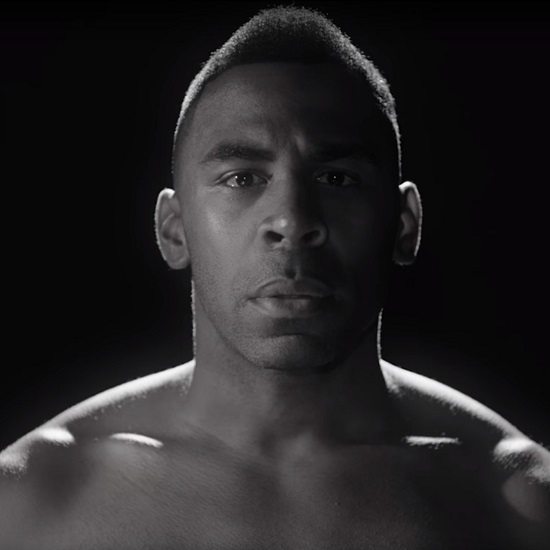 Despite his obvious talents, pop-soul singer/songwriter MAJOR. seemed destined to take the scenic route on his path to success. That all changed last year thanks to the success of his breakout single "Why I Love You." The romantic ballad became a go-to request for weddings, got a co-sign from icons like Patti LaBelle and Stevie Wonder, plus generated buzz for his debut album I Am MAJOR. He further raised his profile with "#ChangeRightNow," a powerful social justice anthem featuring Amber Riley, followed by appearances in Ledisi's "I Can't Breathe" video and the Soul Train Awards 2016.
Now that he's permanently got our attention, he returns with a new song and accompanying visuals for "Honest," the first peek into his untitled 2018 sophomore project. The vulnerable ballad finds MAJOR. getting naked, lyrically and visually. The tasteful clip focuses on the singer as he gives an emotional performance. Alternating between his raw tenor voice and his commanding falsetto range, he brings authentic soul to his melodic confessions like, "I've been trying to be perfection / When broken is what makes us human," and "I just want to be honest, I may let you down."
In a recent interview with Billboard, MAJOR explained the inspiration behind the track, saying, "I wanted to give voice to the pain and shame we often keep locked inside....So now that you know who I am, will you still love me for me? My hero Michael Jackson dared us to face ourselves in 'Man in the Mirror.' 'Honest' is my response."
Watch MAJOR. bare his feelings in the "Honest" visuals right here, then purchase the song via your favorite digital retailers. Afterwards, visit his website to learn more about this rising artist and connect with him on Facebook, Twitter and Instagram. By the way, the new single isn't the only major news from the singer (sorry, we couldn't resist). MAJOR. will be subbing in for PJ Morton as the new "Special Guest" on Kirk Franklin and Ledisi's The Rebel, The Soul & The Saint Tour. View the tour dates where he'll be joining them below, and be sure to purchase your tickets before they sell out.
Kirk Franklin and Ledisi's The Rebel, The Soul & The Saint Tour Dates (featuring MAJOR.):
- Advertisement -
November 1 - St. Louis, MO
November 2 - Northfield, OH
November 4 - Minneapolis, MN
November 7 - Pittsburg, PA
November 11 - Indianapolis, IN
November 18 - Louisville, KY
November 19 - Atlanta, GA
November 21 - Charlotte, NC

- Advertisement -