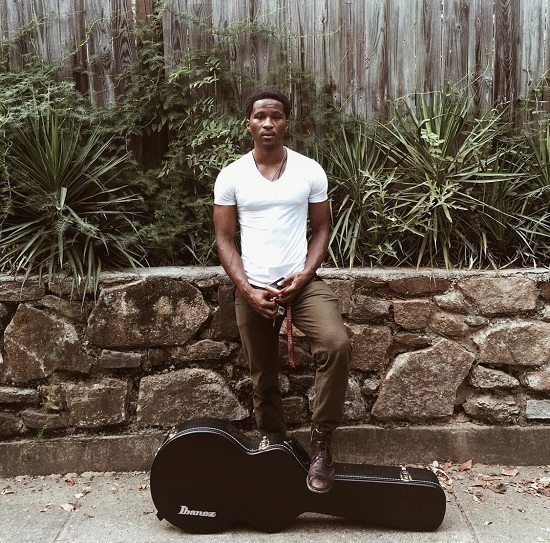 As we've pointed out before, Issa Rae's hit show Insecure has been delivering more than the drama and laughs this season. It has also been delivering some of the best and hottest music with the show's carefully-curated (and well-timed) soundtrack. With artists such as NxWorries (Anderson .Paak and Knxwledge), GoldLink, Khalid, Jorja Smith, SZA and H.E.R popping up throughout the season, we've had more than enough to groove out to while scratching our heads at all the shenanigans taking place. One thing the show has had no problem with is showing repeated love to its favorites. This season, one of those artists is none other than SB fave Roman GianArthur, whose music has had the distinct honor of appearing on two back-to-back episodes, including this past week's ep that saw the premiere of his latest song, "Boatline."
As the group of friends sits through one of the most awkward birthday dinners in recent memory, GianArthur's familiar voice floats over the sounds of some tribalesque-drums. Per usual, he delivers another banger as he sings about turning up and turning out an au naturale gal. His delivery is dripping in swag and sensuality as he details what sounds like a helluva lot more fun than the night that Issa and her girl Molly seemed to be having in the scene. This slow-burn of a groove perfectly sets the stage for a night of adult-centric activities.
"Boatline" marks the second time that GianArthur's music has been included on this wildly-popular show. Episode seven, "Hella Blows," included the funky "Real Love, No Shade" in one of the night's funniest scenes. Whether his music is used to highlight the sheer ridiculousness that seems to be Issa's life this season or provide the background music for an evening ripe with tension, we are fully on board with it, especially when it sounds this good.