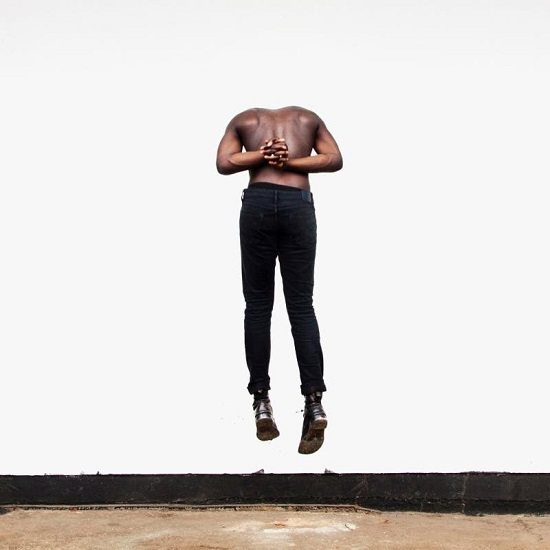 If you were to describe Moses Sumney's voice as flawless, you'd get no argument from us. We've been convinced of his Bounce-Worthy talent for years, and now that he's finally delivered a full-length debut, Aromanticism, it won't be long before the rest of the world catches up to his greatness. It's an exquisite composition that mellows with each listen. Yet our perception of his perfection lies not in the sublimity of his music; it's found in the hallowed crevices, the vulnerable spaces where he seeks refuge as he searches for completeness within himself.
He expounds in an essay that preceded the album release, saying, "Many of the origin stories about the inception of our species establish this blueprint for coexistence – that every body has an equal and opposite body, a destined companion without which we are incomplete. Our modern construct of romance still upholds this paradigm; romantic love is the paramount prize of existence. But what if I can't access that prize?...In response to this construct, Aromanticism is a concept album about lovelessness as a sonic dreamscape. It seeks to interrogate the idea that romance is normative and necessary....This isn't protest music, however, as much as it is process music."
And so, Sumney invites us into his headspace as he explores these notions. Longtime fans will undoubtedly recognize a few gems from his Mid-City Island and Lamentations EPs. But when woven into the tapestry of Aromanticism, it's as if we're hearing "Man on the Moon" (here, in the form of a reprise), "Plastic" and Thundercat-assisted "Lonely World" for the first time. What's interesting about the 11-track collection is how it challenges the traditional concept of romantic love, yet conjures these very same feelings.
It's hard not to be lulled by the soothing tones of "Don't Bother Calling," even if it signals a relationship in trouble. Sprawling compositions like "Quarrel" (which features Thundercat, Cam Ob'i and KING's Paris Strother) are warm and comforting despite emotional lyrics like, "With you, half the battle is proving that we're at war...If I don't have tools to fight, calling this a quarrel isn't right." Claims of, "I'm not trynna go to bed with you," don't make smoldering tune "Make Out In My Car" any less of an aural aphrodisiac. And the lush, layered harmonies of "Self-Help Tape" evoke the bliss of newfound love. Aromanticism might have been inspired by lovelessness or the lack of romantic attraction, but so far, after multiple listens, it is giving us nothing but the feels.
Stream Aromanticism below, which also features previous singles "Indulge Me" and "Doomed," then watch the provocative visuals for "Lonely World." The Jagjaguwar release is available for purchase through the label's website, Bandcamp, iTunes and all major digital retailers. Moses Sumney is currently on tour, so be sure to visit his website for ticket info and follow him on Twitter and Instagram for updates.
- Advertisement -