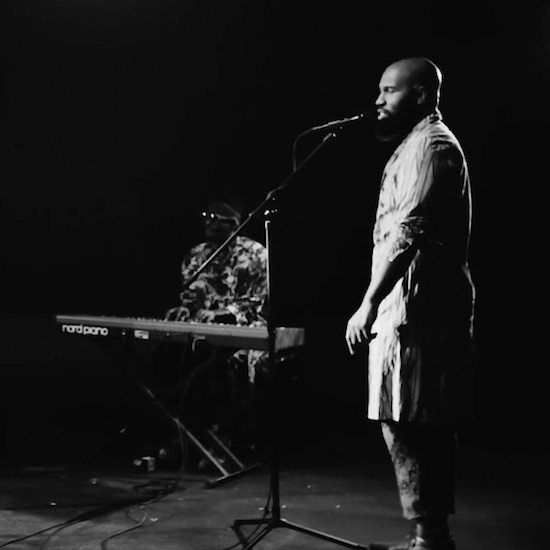 We have been truly, madly, deeply in love with Louis York's new single "I Enjoy You" since it dropped at the beginning of the month. Taking a departure from their normal pop/R&B stylings, the duo switched it up and delivered a straight-up jazz standard much to our delight. The romantic love song is pure perfection and a testament to how talented and versatile Claude Kelly and Chuck Harmony are.
While we wait for an official music video for "I Enjoy You," the duo have teamed up with YouTube for the Nashville Sessions with a live in-studio performance of the single. Filmed in black-and-white, the clip keeps it simple with Harmony on keys and Kelly on the mic as they're joined by a drummer and bass player. The low-key performance visual provides the perfect avenue for Claude's soulful vocals and Chuck's masterful command of the keys. Like Claude sings on the chorus, the video is a "breath of fresh midnight air."
Look for more to come from Louis York's direction when their next EP, Masterpiece Theater: Act III, drops in the coming months.