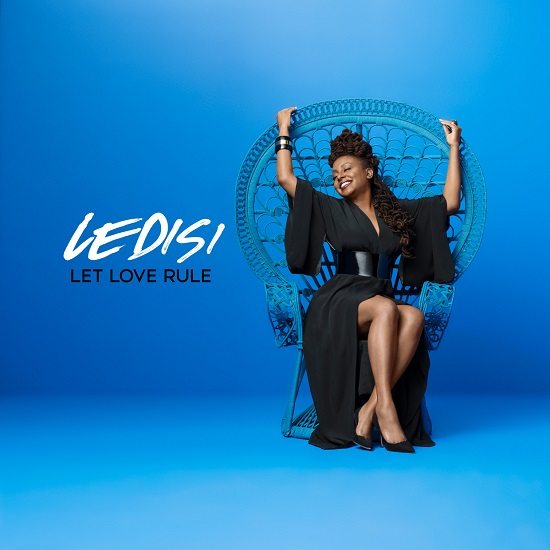 If we're being really real, we don't deserve a talent like Ledisi. The songstress has been giving us soul, the whole soul and nothing but the soul for 17 years and she refuses to show any signs of slowing. Now, the powerhouse vocalist has gifted us with her eighth studio album, Let Love Rule, and as expected, it doesn't disappoint.
Let Love Rule finds the singer exploring love in its many facets — from romantic love to love of her community to self-love. She does so with a versatility unseen in many of her peers. Lead single "High" embraces a bit of trap production to effective results without losing any of her musicality. Elsewhere, she employs a little bit of reggae (the socially conscious "Shot Down"), reaches for rafter-shaking ballads ("All The Way") and even invites two of R&B's current leading male vocalists, BJ The Chicago Kid ("Us 4Ever") and John Legend ("Give You More").
These are all great songs, for sure, but the album's heart is found when she gives us the modern R&B moments the remind us of her previous effort The Truth. Title track "Let Love Rule" is a fantastic and sublime groove that evokes a slightly tropical feel, but it's Led's jazzy inflections and measure performance that really sell it. Then there's the modern swing of "Add To Me," on which she requests more than just bringing material things if a brother wants to steps to her on the romantic front. Guitar-driven ballad "Forgiveness" finds Ledisi offering up a raw, emotional performance that should resonate with anyone who's had a rough go of love. Ledisi's voice isn't the only one we hear on the album. Sprinkled throughout are words of wisdom from Iyanla Vanzant and Soledad O'Brien, who act as guides through the themes of the project.
At 17 years into their career, most artists would be content with rehashing what worked for them previously — and there's no shame in that. Ledisi, however, continues to push the envelope and push herself as an artist. Thankfully, we get to reap the benefits of her labor every time we press play. Stream Let Love Rule below via Spotify and be sure to purchase it from your favorite digital retailer.
Ledisi Let Love Rule [Amazon][iTunes][Google Play]
- Advertisement -