Jessie Ware continues to preps our palate for a heaping serving of her upcoming album, entitled Glasshouse. Fresh on the heels of the second single "Selfish Love," released just weeks ago, the UK songbird reveals a third single, along with the album's tracklist.  "Alone" recently premiered on Annie Mac's BBC Radio 1 show during an interview in which Ware described the new project as a representation of the "ups and downs, the fear, the beauty, and the celebrations" she's experienced in her life over the last few years.
"Alone" has much more of pop appeal to it as compared to the album's lead single "Midnight" and the aforementioned "Selfish Love," though it certainly doesn't lack any of the soulful allure she's known for. Over a vibrant piano-led track, she passionately and explicitly tells her lover exactly what she desires as she sings, "'Cause I want you on my skin and my bones / Knocking me off my feet / Just say I'm the one that you need, oh please / Say that you're the one who's taking me home / So I can get you alone." Ware describes the emotional and lustful track as, "a song about stealing time with your loved one, and longing for the simple declaration that they want the same." She reunites with singer/songwriter Kid Harpoon who co-wrote this song and contributed to her debut album Devotion, released back in 2012.
Jessie Ware's third album Glasshouse is due to be released on October 20th in both standard and deluxe editions. After you take "Alone" for a spin, view the album cover and full tracklist below and pre-order the album now.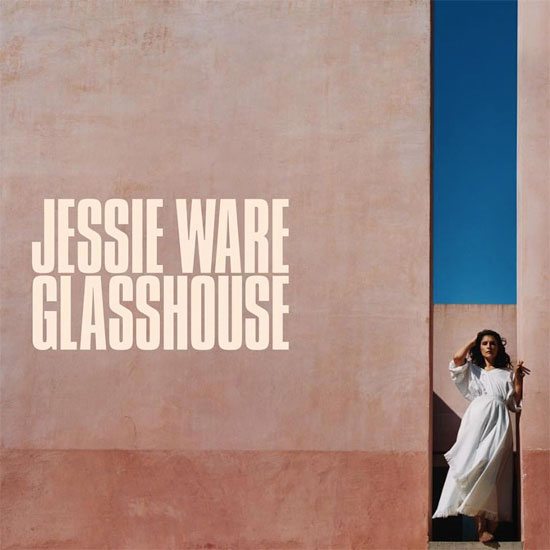 Jessie Ware Glasshouse tracklist:
STANDARD:
1. Midnight
2. Thinking About You
3. Stay Awake, Wait For Me
4. Your Domino
5. Alone
6. Selfish Love
7. First Time
8. Hearts
9. Slow Me Down
10. Finish What We Started
11. The Last Of The True Believers featuring Paul Buchanan
12. Sam
- Advertisement -
DELUXE:
13. Love 2 Love
14. Till The End
15. Hearts (Acoustic)
16. Alone (Acoustic)
17. The Last Of The True Believers featuring Paul Buchanan (Acoustic)

- Advertisement -