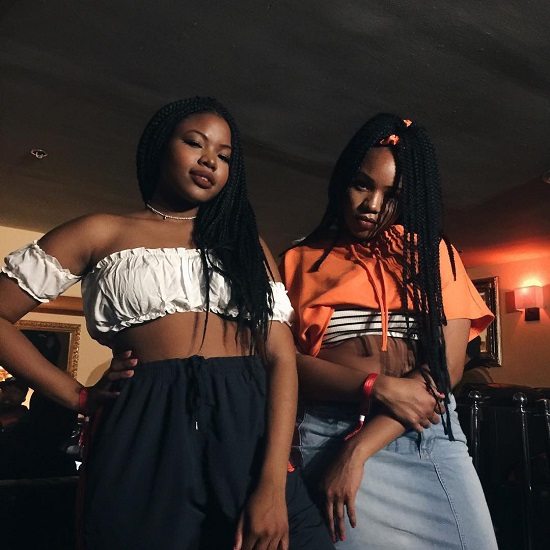 If you haven't fallen completely in love with VanJess by now, why not? The sister duo got us all open when they dropped the video for their jam "Touch The Floor." Then they teamed up with production team Brasstracks to deliver another hot track with "Favorite." However, they're not done bringing the R&B hotness for the summer, as they have now dropped two new jams with their newest singles "Favor" and "Through Enough," which features GoldLink.
"Favor" is a breakup track, but you wouldn't know it by its sound. Producer Dare House laces the ladies with a slinky, hypnotic groove reminiscent of the sounds of late '90s R&B. Soft, subtle chords float atop a throbbing synth bass line that evokes the '80s classic "All Night Long" as the sound of raindrops add a bit of mood to the surroundings. However, though it has all the hallmarks of a steamy bedroom banger, the girls instead use the groove to set a lover straight and let him know that he can hit the door. "You be with your boys / Wildin' out 'til 4 / Don't wanna hear no more / Save your words and do me this favor," they sing before saying, matter-of-factly, "Shut the door on your way out for me." Well damn! Though the message may be harsh, their delivery is anything but. In fact, the breathy harmonies they provide make this one of the sweetest "get your ish" songs that we've ever heard.
"Through Enough" takes on a similar subject, but approaches it from a different angle. Produced by Lophiile, who's best known for his collaborations with GoldLink, the track evokes the elastic dance style of Disclosure. That's just enough heat for the ladies to lament the weariness they're feeling about love. "Don't take me ransom, babe / I been through enough, through enough out here," they sing while asking for a bit of space to sort things out. It's also slick enough for GoldLink to slide through with a hot 16 as he tries to ease their apprehensions while throwing in a few boasts about his superior rhyme skills. The combination of talent is enough to perk up our ears and maybe even cut a mean shuffle on the dance floor.
If we didn't know any better, we'd say all these releases meant that VanJess had something coming...and they do! "Through Enough" has landed a coveted spot on Issa Rae's hit HBO show Insecure and both tracks will find a home on the duo's upcoming EP, which is scheduled to drop this fall. Stream "Favor" and the Beats1 premiere of "Through Enough" (the song kicks in around the one-minute mark) below in preparation for what is sure to be a smokin' hot autumn for VanJess.
- Advertisement -