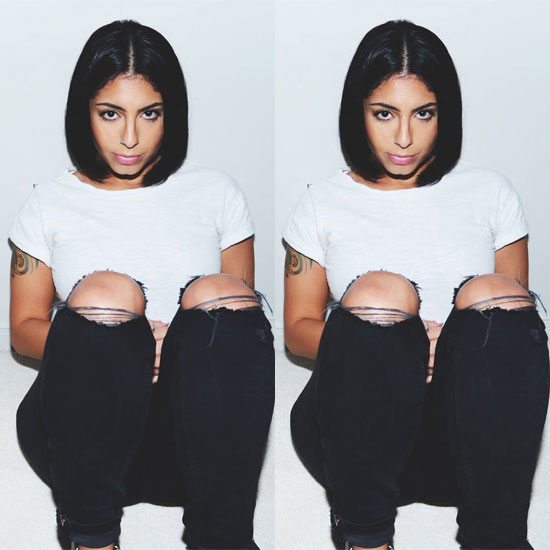 Last week, Merna debuted the music video for "Broken Telephone," the first installment of her three-part Sans short film series. This week, she continues the series with part two of Sans with a visual for "The Exception," which SoulBounce is also delighted to world premiere.
"The Exception" was the first single that Merna released from the Sans EP back in May, and it served as the perfect introduction to the introspective project. "I know that time won't wait for no man / So what makes this the exception?" Merna questions at the song's onset and later on the chorus. Regarding the concept for the song, Merna shares, "'The Exception' is about our relationship with time and that how that affects our lives. We can't hold it, we can't chase it, we can't predict it and we definitely can't rewind it, but we sure do always try." Yes, indeed we do, and Merna loosely brings that concept to life in the music video for "The Exception."
Merna once again gets behind the camera for this clip, but we get to see more of her in front of it as well. Whereas we only got a peek of her arm in "Broken Telephone," we get to see the songstress alternately standing still with her hair blowing forward to cover her face or running in place and going nowhere while a wall clock rapidly ticks. The video is a simple yet artistic expression of the song that manages to not be so abstract that it's confusing.
"The Exception" sets the stage for the third and final clip from the Sans short film, which we'll premiere on these pages next week. After you watch the official video for "The Exception" right here, mark your calendars to come back next Tuesday to see the finale of Merna's vision.