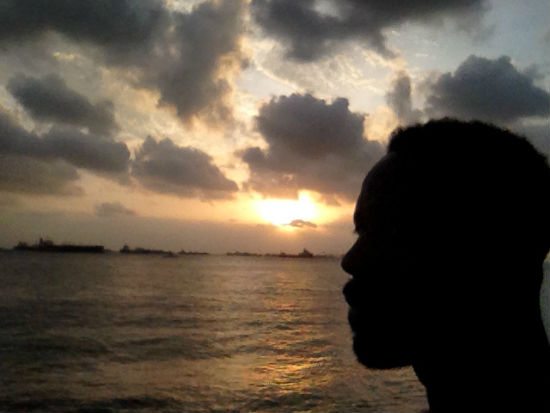 In just seven days, musician, producer and "remixologist" Ahmed Sirour will release his new album, Black Sun. Given the current socio-political climate in America and abroad, the Brooklyn-born artist is taking his turn and using his art to make a statement against racism and white supremacy propaganda in order to promote unity among people of the African Diaspora.
His latest offering is a remix of a classic filled with its own commentary from the legendary Bob Marley and The Wailers. Sirour takes their hit "Exodus," which is said to be Marley's first single to achieve widespread airplay on Black radio stations in the United States, brilliantly blends in a sprinkle of Nina Simone's "See-Line Woman" and tops it off with a bit of Afrobeat influence inspired by Fela Kuti. The result is a vibrant and powerful track that radiates with defiance. "Exodus (Ahmed Sirour's Liberation Remix)" also contains an excerpt from Marcus Garvey's 1921 "Back To Africa" speech, and a clip of the monumental piece is included in the promo video. The 60-second video also features glimpses of Marley, Fela and Ms. Simone, whom Sirour notes as three of the most revolutionary Black artists he looks up to, all feeling the groove in their own way.
While Ahmed's interpretation is fit for a march or a dance floor and is sure to motivate you to move, he insists that it is not to be taken literally. He says that while, "the message Marcus Garvey gave long ago sounds louder and more inviting," these days, he believes that, "at the very least, I feel people of the African diaspora, no matter where they are based, should increasingly connect more with one another, finding our very common ground in both our struggle as well as our beautiful heritage linked to the Motherland."
Ahmed Sirour's Black Sun will be released on August 21st, but you can pre-order it now on Bandcamp, and get his remix of "Exodus" as a bonus track. Check out the promo video and the extended preview below, and be sure to keep up with him on Twitter, Instagram and Facebook.