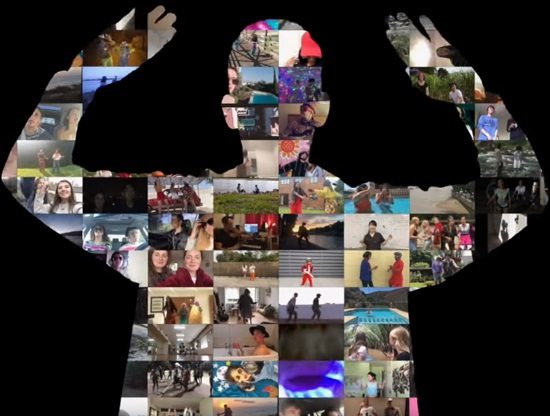 Social media and streaming platforms have been a gift to artists and fans alike, allowing them to connect and share in a way that was previously impossible. It has also given artists like Tom Misch the freedom to retain complete creative control over their output. The formula has worked pretty well for him so far, as his self-released EPs and mixtapes have gained him thousands of fans around the world and 88 million streams on Spotify alone. As a thank you to his ever-increasing fanbase, the gifted producer/instrumentalist/DJ decided to do some creative casting for the video of his latest single "South of the River," a love letter to his homebase of South London.
He explained his thought process in a recent interview with The FADER, saying, "When it came to the video, I thought it would be cool to include my fans, so we asked everyone to send in their submissions of their own videos. Nothing too serious, just messing around, miming, dancing etc. I didn't expect such a crazy response! It was a lot of fun piecing them all together, big up to everyone that submitted!"
The disco-funk jam was enticing enough on its own, but the patchwork visuals make us love it even more. In addition to the good vibes and smiling faces throughout the clip, one particular highlight is the extended feature of Rob Araujo, a keys player from New York who created an instrumental solo over the top of Tom's original teasers of the song. It caught Tom's attention and he was so impressed that he included it in the final version of the track. Talk about fan appreciation!
Download a copy of "South of the River" via iTunes, dance along with the fun clip below then work up a sweat to the "Detroit Swindle Remix" of the track. While we wait for more new music from Tom Misch, check out his impressive 5 Day Mischon EP a project he released earlier this year where he recorded a new song each day for five days. You can also catch up on his previous work via his website and connect with him on Facebook, Twitter and Instagram for tour dates, album updates and more.