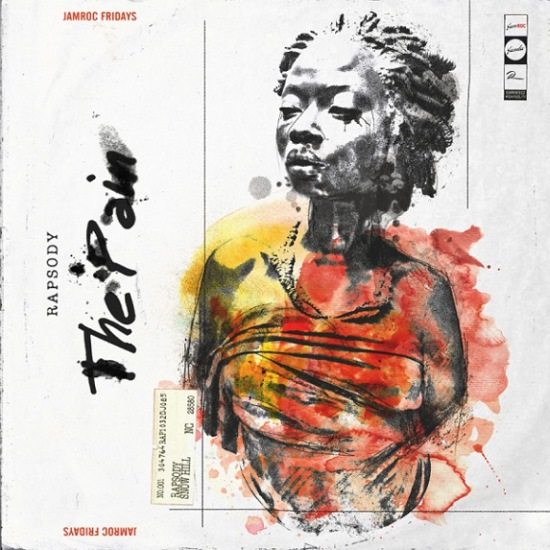 North Carolina rapper Rapsody's glow up over the past few years has been a slow but steady climb. She is hands down one of the best rappers (male or female) to hit the airwaves in the past decade, her grind is tireless and she is backed by some of the most respected gents in the game (9th Wonder, Talib Kweli and Jay-Z). Add the heaps of critical praise she's received for collaborations (Kendrick Lamar, Big K.R.I.T and Anderson .Paak, to name a few) and solo projects like Beauty and The Beast and Crown and we can't help but wonder why she isn't already a "household" name.
That may very well change, however, now that she's assumed her rightful place as the First Lady of JamRoc (the Jamla Records/Roc Nation imprint). Though her new album is still in the works, her coronation began last Friday with the release of "The Pain," the first in a series of new singles scheduled to debut via TIDAL's #JamRocFridays. And y'all...this joint is the truth!
Upon first listen, it becomes immediately clear that the Nottz-produced track is something special. The brooding sample, boom-bap beats and head-nod-inducing rhythm provide an effectively killer backdrop for Rapsody's lyrical onslaught. Her magnetic flow, fueled by raw passion, delivers profound observations on a variety of issues affecting our communities including Black-on-Black violence, substance abuse and single parenthood. And though she pulls no punches as she spits lines like, "And some of us think it's corny/To call another a brother, or call a sister a queen/Who messed up your self esteem, my n***a?/You ain't gotta live or die by the trigger/You ain't gotta hide your pain in bottles of liquor/The world'll never ever understand this dilemma," it never feels preachy. But don't be surprised if you find yourself yelling "Preach!" when it's over.
Be prepared to hit repeat, because this is a word! Immerse yourself in "The Pain" via TIDAL below and tune into #JamRocFridays this month for more. Be sure to connect with Rapsody on Twitter and Instagram, plus visit her website to purchase music, merchandise and more. You can also catch her at the Hopscotch Music Festival in North Carolina this September.