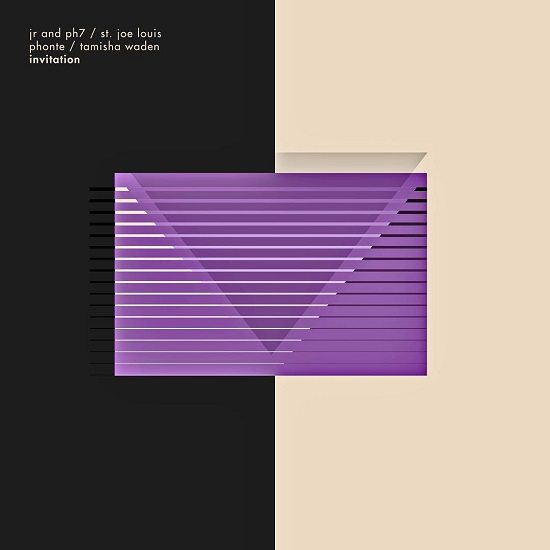 Collaborations, by their nature, can either be hit or miss. Either the collaborators vibe well together or they don't. This is especially true the more people you add into the mix. There's a reason they say that too many cooks spoil the broth. Sometimes that old adage just isn't true, though. This, friends, is one of those times. The Foreign Exchange groupmates Phonte and Tamisha Waden have linked with German production duo JR & PH7 and American rhyme crew St. Joe Louis for what we think you'll agree is one of the smoothest hip-hop joints you'll hear this year.
JR & PH7 craft a mellow bed of futuristic funk for the track, with bass throbbing, synths whirring and hi-hats and snares snappin'. With such a fertile musical backdrop, it's no wonder that each rapper flourishes as the track plays. Members of St. Joe Louis paint a scene of a wild and crazy party where drinks and party favors are being passed and romantic moves are being made. While they're more interested in the festivities, Phonte is more interested in the way modern romance is faltering in the digital age. "She say she want some real s**t / Her heart is hardening / 'Cause all these n****s are offering / Is that usual 'Neflix and chill' s**t / She tried Tinder for a week, then hit the kill-switch," he spits about the female side of things. He then speaks on the male perspective, rhyming, "These n****s out here, they just as reckless / To let them tell it / These hoes the reason they're being jilted / They only want you for your free meals and field trips / And that's the reason why n****s can never build s**t." However, Phonte is all about bringing the "art of courtship" back. Tying it all up in a sultry R&B bow is Tamisha, who brings an extra silky-smoothness to the festivities.
"Invitation" is just the latest single from JR & PH7's collaborative album with St. Joe Louis, Coral Cadavers, which also features collaborations with Rah Digga, Roc Marciano and Stalley. You can pre-order the set from various digital retailers and check out "Invitation" below.