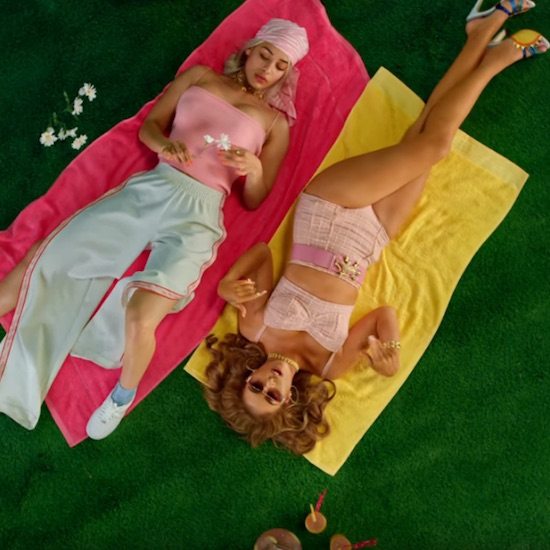 About a month ago, Kali Uchis released the song "Tyrant" featuring Jorja Smith, a "Post-Apocalyptic love song." If you thought that description was a bit extra, wait until you peep the video. Ms. Uchis gives us glamour, glitter, fashion and fame with just a skosh of end-of-the-world drama.
Kali brings "Tyrant" to life through multiple vignettes, dabbling in literal and outside-the-box executions. We would call the video trippy, but even that description doesn't do it justice. In one scene, we see our heroine dressed like an '80s jet-setter while TV screens show the destruction, chaos and mayhem of a world on fire. Next, we're transported to a kaleidoscope image within an image mirror scene of an old school BMW and later a peaceful plain. Throughout all of this madness, guest star Jorja Smith keeps it cool with an Aaliyah-esque sporty look perfect for all of Kali's fever-dream visuals. Vast, wondrous and worthy of a few viewings, Ms. Uchis definitely knows how to put on a show.
"Tyrant" is the first single from Kali Uchis upcoming untitled debut album, which is without a release date or any information about featured guests or producers. However, we're going to go out on a limb and say that it's going to be one to watch in the second half of 2017. Uchis blindsided us with "Tyrant," and now the visuals have completely blown us away. It was hyperbole when we said Ms. Uchis was enacting her plan for world domination. Now, we aren't so sure. With that said, hit play below to get into the unbelievable visuals for "Tyrant."