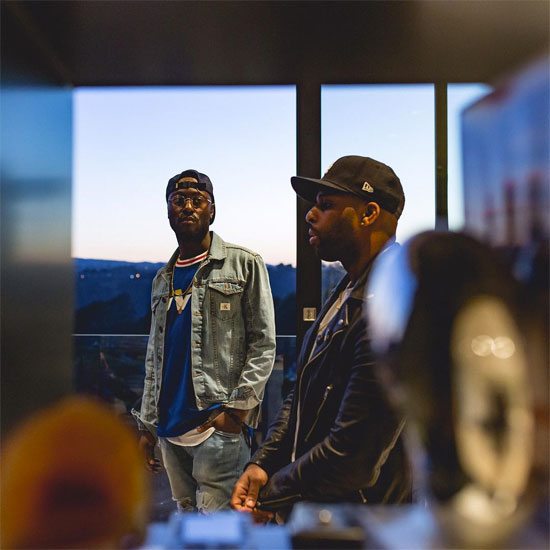 The OVO Sound is trying to dominate our playlists in 2017, and so far they're doing a very good job. Drake, PARTYNEXTDOOR, Majid Jordan and dsvn have consistently released new music all year, and the trend continues for the summer. The latest from the label comes from dvsn's direction with the seductive R&B groove "Don't Choose."
Daniel Daley begins the song with the lyrics, "Don't choose a club over this tonight / Don't choose your friends over this tonight," encouraging the object of his desire to make her next move her best move. He admits to having some commitment issues before breaking it all the way down on the chorus and letting his true feels free. "I love you and I want to be loved / But I just don't know how to tell you, oh no no," a distorted or sampled voice rings out while PARTYNEXTDOOR contributes wavy background vocals. Over a sound bed of chimes and bumping 808s provided by Nineteen85, Daley makes his intentions quite clear on the next verse, singing, "Don't choose your bed over mine tonight." We don't know what her previous plans were, but she better come get this man and this loving. The song ends with a movement from its modern track to sounding like a classic '60s R&B record on the outro with horns blaring, twinkling piano and the voice from the chorus returning to pour his heart and soul out with a spoken verse.
"Don't Choose" is a fascinating take on the desire for companionship and love from a young man's perspective. This is the second new song from dvsn this year following "Think About Me," and we're assuming that these loosies are from a new project to follow their 2016 debut album, SEPT. 5TH. While we wait to find out what's up next for dvsn, we'll enjoy what's up right now with the single "Don't Choose," which is available for download on iTunes.