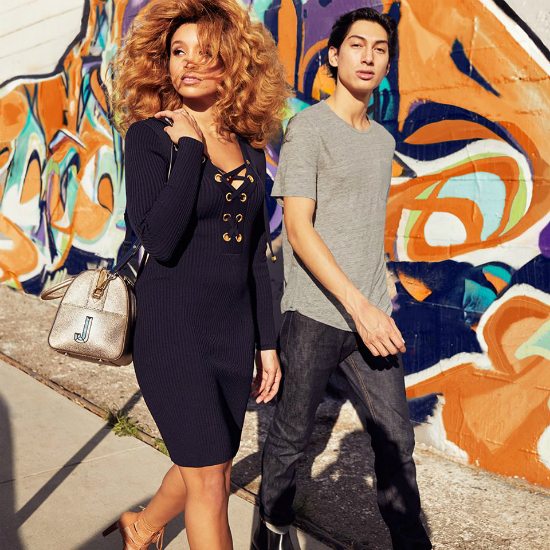 Lion Babe is only interested in seeing how high you can get with their latest track "Hit the Ceiling." The new heat comes from their forthcoming project set to arrive later this year. The upbeat track features the purring vocals of singer Jillian Hervey on a bed of percussion-heavy instrumentals courtesy of groupmate and producer Astro Raw.
The single is full of seamless transitions and a winding beat that makes it an easy listen and perfect summer playlist addition. "I'm gon' hit the ceiling, hands up on the wall," sings Jillian with conviction. Her submerged vocals sound pretty close to Erykah Badu throughout the single, which is hardly a bad thing but could easily confuse the unassuming listener.
The duo returned on the scene in 2017 with their new joint "Rockets" featuring Moe Moks, and Astro shared his debut single "High" from his 14-track mixtape, rawmix vol 1.  Their forthcoming project will be the first studio release from the group since their 2016 debut, Begin, and subsequent summer-hot mixtape, Sun Joint. Now that the floodgates are open for new tracks, listen to "Hit the Ceiling" and see if this new Lion Babe keeps you elevated. If it does, you can cop it on iTunes.