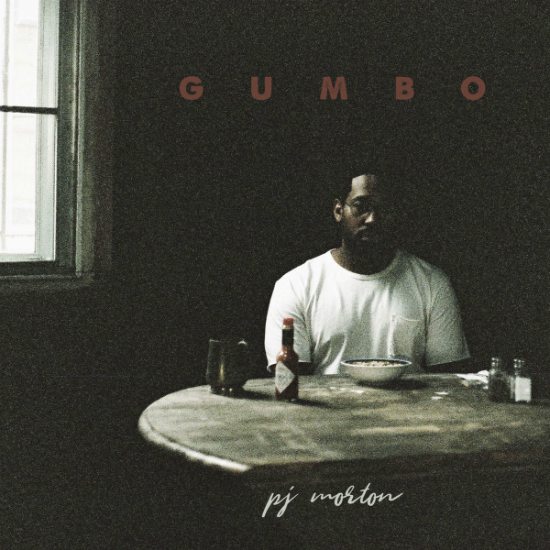 The City of New Orleans has been a strong presence throughout PJ Morton's career. His debut album was named for the Crescent City. Later, he paid homage to New Orleans bounce music on his remix album, Bounce & Soul Vol. 1. However, Gumbo, named for his hometown's most famous dish, is where the influences marry into an unbelievable concoction. The end product is a mélange of subject matter, covering various aspects of love, as well as creative freedom, persecution, hope and fairweather friends who weren't with you "shooting in the gym." However, Morton doesn't just give us the news but puts his own unique spin on things as the man, or rather, musician on the street.
The album begins appropriately enough with the song "First Began," a lush ballad about making love feel as fresh and new as the day you first met. Released last summer, Morton has revamped the song, giving it more room to breathe but taking nothing away from what made us so enamored with the original. Another track released previously, "Claustrophobic," also makes an appearance. However, Morton did a bit more to revamp the song, taking the originally sparse track and breathing new life into it with a head nod-worthy bassline, fleshing out the rhythm a bit and getting an assist from rapper Pell. We are also treated to another version of "Sticking To My Guns," where Morton goes full Stevie Wonder funky for his self-empowerment anthem.
While "You Should Be Ashamed," released in response to the election of 45 is noticeably missing from the album, its replacement "Religion," the first brand new song on the project, is a more than worthy successor. On the song, Morton points his finger at people using God as an alibi for their ugly, wicked behavior, asking, "Where is the love that your God spoke of? / God had nothing to do with that."
After diving deep into finger-pointing territory, Morton attempts to instill hope in his audience with the interlude, "Alright," leading right into the R&B posse cut, "Everything's Gonna Be Alright." Featuring BJ The Chicago Kid and The Hamiltones, the fellas create a hand-clapping, knee-slapping, bass guitar-thumping gospel jam session. Just one of those soulful acts is enough to get any music fan to break out into praise, but together the quintet gives quite the religious experience.
"Go Thru Your Phone," is a timely ballad for our digital times. As you may have guessed from the title, Morton discusses inspecting your lover's phone to find out if they've been creeping. However, PJ is content to leave well enough alone, expressing over a lamenting guitar riff,  "I trust you, and if you're doing dirt / I ain't even trying to bust you." The album closes with a remake of the Bee Gees' classic "How Deep Is Your Love," where the master musician moves away from his Stevie Wonder-influenced vocal tone to show us a bit of his falsetto. While it's hard to match the voices of the Gibb brothers, Morton does a good job making the song his own, adding some funk to the melody with a few church drums and some bass guitar.
If there's any criticism to levy against the album, it would be the fact that three of the songs ("First Began," "Claustrophobic" and "Sticking To My Guns") have been floating around for awhile. With there being only nine tracks on the album, one of which is an interlude, that's a bit of disappointment to only get an EP's worth of truly new music. However, when you look at Mr. Morton's full dance card as a member of Maroon 5, Solange's musical director and a man with a wife and kids at home, we're happy to hear new music from him with any regularity. Also, thankfully, Gumbo is all killer and no filler.
PJ Morton Gumbo [Amazon][iTunes][Google Play]
- Advertisement -
- Advertisement -