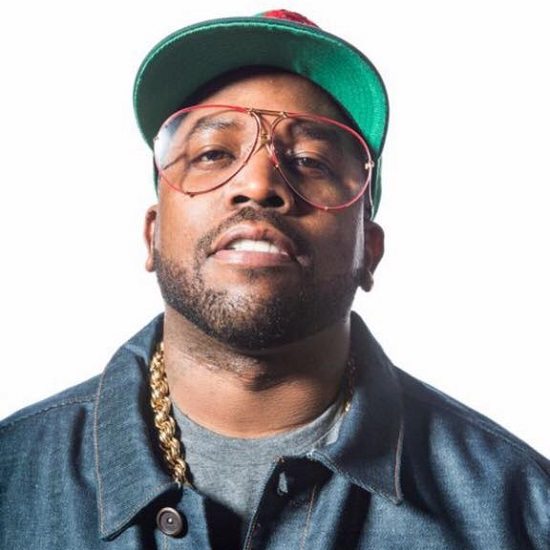 Ready for some new Big Boi? Well, ready or not, here Daddy Fat Saxx comes, having announced that his upcoming third solo album, titled Boomiverse, is on its way. The OutKast rapper made the announcement via social yesterday. Today, however, he's dropping off nothing but jams with two brand new singles, "Mic Jack" featuring Adam Levine and "Kill Jill" featuring fellow ATLiens Killer Mike and Jeezy.
"Mic Jack" is obviously the poppier of the two songs. A dance floor-ready beat, complete with heavy-hitting kicks and blaring synths, shores everything up as Big delivers Southern fried rhymes to the hypnotic beat. His flow is reminiscent of what made us fall in love with him back in the day, with him weaving words together effortlessly while even making a few witty references ("We break it up like the smile of Michael Strahan / And keep shinin' like the glove on Michael J hand"). Meanwhile, Adam froths things up into pop perfection with his slick chorus, letting a lady know that she's "hotter than July" and "colder than December."
We have a more limited listen of "Kill Jill," seeing as the full track won't be released until later tonight. However, the snippet that's been provided via Apple Music is enough to get hip-hop lovers hyped. Jeezy is heard on what sounds like the chorus promising that "even if we die today we gon' live forever." Then things go silent as the sample takes center stage. That silence is soon shattered, though, with booming 808s and the opening lines of a fire Big Boi verse. We definitely can't wait to hear the rest of this.
Stream "Mic Jack" in full via Spotify right here and stick around to hear the banger "Kill Jill" below. Boomiverse is scheduled to arrive this June.
- Advertisement -