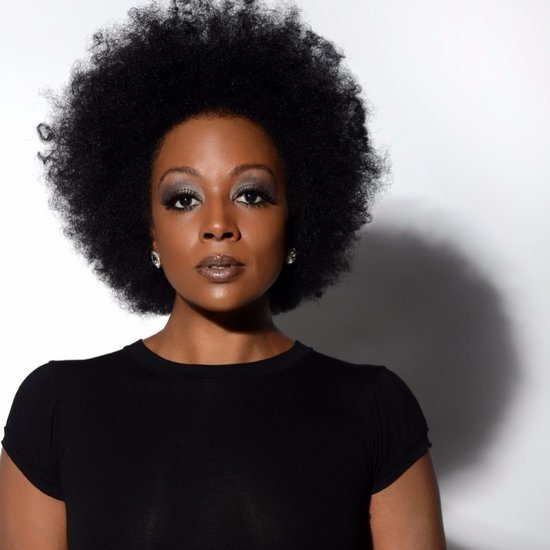 A Sy Smith performance is one that lingers long after the house lights have brightened (those who have been lucky enough to see this singer/songwriter in concert can back us up on this one). It doesn't matter if she's performing original cuts from her solo albums or sharing the stage with frequent collaborators like The Foreign Exchange, Zo! and Chris Botti. From intimate venues like Blues Alley to venerable institutions like Carnegie Hall, the soul dynamo with a multi-octave range captivates audiences with her effervescent charm and genre-defying vocals. So whenever the D.C. native returns home, we know it's an event that we don't want to miss.
On March 24th and 25th, Sy will grace the Kennedy Center Concert Hall stage for NSO Pops: Sophisticated Ladies: 100 Years of Ella & Company. Joining her for this centennial celebration of Ella Fitzgerald's life are Broadway divas Montego Glover and Capathia Jenkins. The National Symphony Orchestra (NSO) will provide accompaniment for the evening under the baton of renowned conductor Steven Reineke. According to a press release, "Along with favorites made famous by the First Lady of Song -- including "Summertime," "Fascinatin' Rhythm," and more -- this program also looks back on the unforgettable contributions of her artistic contemporaries, including American classics by Sarah Vaughan, Billie Holiday and Dinah Washington." Visit the Kennedy Center website to purchase tickets before they sell out.
We're looking forward to hearing the "Syberized" tributes to these jazz icons and to a stellar evening overall. If the event sounds familiar, it's because the talented quartet (singers and conductor) debuted the set at Carnegie Hall in 2015. They are also planning to bring the show on the road, stopping in four cities throughout the year, so stay tuned for details. On a side note, we have to shout out the "Bounce-Worthy" Pops season this year. In addition to recently impressing us with a stunning Ledisi concert (conducted by Darin Atwater), the orchestra is prepping for a March 22nd concert with Common.
As for Sy, she's still globe-trotting with Chris Botti on what has affectionately been dubbed the #NeverEndingTour. DMV Bouncers take note, they'll be playing The Birchmere in Alexandria ahead of the Sophisticated Ladies performance. You can also watch her on screen as one of the featured artists on Zo!'s Skybreak Documentary when it premieres on March 21st. Visit Sy Smith's website for a full tour itinerary and follow her on Twitter and Instagram for flawless selfies and general updates.
- Advertisement -