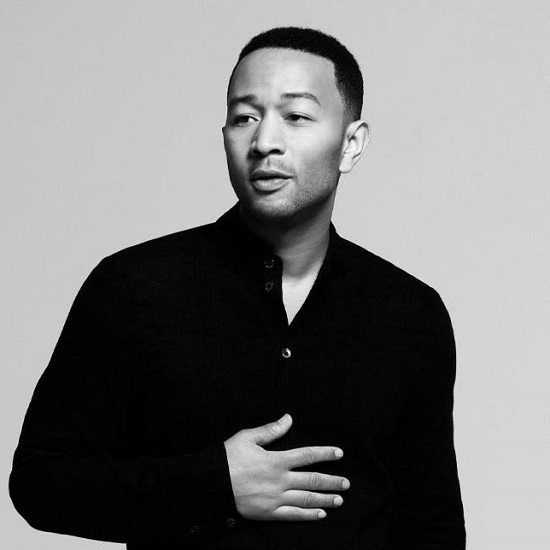 WGN America's acclaimed series Underground, which focuses on antebellum America and the "peculiar institution" that was slavery in the United States, returned for a second season earlier this month. To mark the occasion, John Legend, who happens to be one of the show's producers, decided to create a song the represents the duality of being black in America. Appropriately titling the track "In America," John created a moving piece that not only celebrates the strides blacks have made in this country but also critiques the nation for its many transgressions as well.
"In America, in America / I poured my sweat in America," he sings on the song's opening salvo. "This land is my land / It's America / I broke my back for America." From there, he tells the tale of blacks in America while smartly combining rock, R&B and gospel to further illustrate the contribution of African-Americans. He even brings in modern day issues, referencing the killing of Eric Garner and calling attention to the modern-day ills still going down while still offering hope that "we'll make it in America."
In a press statement, he spoke on "In America," saying, "It's a song I was writing while thinking about the duality of America, where it's known to be this place of freedom, equality and where anyone can make it. The song points out the tension between the promise of America, the ideals of America, and sometimes us not living up to those ideals in practice. 'In America' was [the] perfect song for Underground, a series I'm incredibly proud to be a part of, and one that does a beautiful job of portraying a challenging time in our nation's history while reminding us that change is possible."
In addition to being a producer for the show, John Legend is scheduled to make his debut as an actor on the show playing the legendary abolitionist Frederick Douglass on April 5th. That's sure to be a very interesting episode. Don't forget to set your DVRs for that can't-miss moment, but not before you stream "In America" via Spotify right here and check the short video that WGN put together for the song that features scenes from the series below.
- Advertisement -