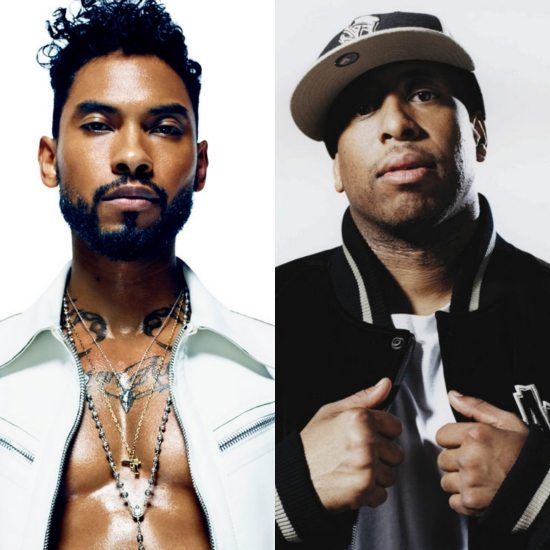 Try as we might, a collaboration between Miguel and DJ Premier was something that we couldn't really imagine. However, when we learned that the legendary DJ and producer and the wild-hearted Cali kid linked up in real life, our imaginations went into overdrive. DJ Premier stopped our wondering recently when he went ahead and dropped their track "2 LOVIN U," which appeared in a completely different form as "damned" on Miguel's 2015 album Wildheart. The different take, which, according to Premier, is the original version of the track, definitely shows the song in a completely different light.
For one, this take is a lot less doom and gloom, with a slick rhythm guitar anchoring the verses and full, rich bass providing the foundation for the chorus. Also added is Premier's signature cutting and scratching, with the beat maestro weaving in different snippets of folks saying or singing "damn" to echo the song's sentiment (we heard a sample of Chris Tucker's infamous line from Friday, Aaron Hall's signature tenor on "Teddy's Jam" and a few other recognizable voices). While each version of the track has its merits, we might just be partial to this one.
Speaking on the release, Premier said, "We both really believed in this version of the track and we both felt very strongly that it needed to come out and be released as a single. Miguel and I approached the label about releasing it and everyone was on-board." You can check out exactly why they both felt so strongly by streaming the track below. And, if you also feel as strongly, you can pick it up on iTunes now.